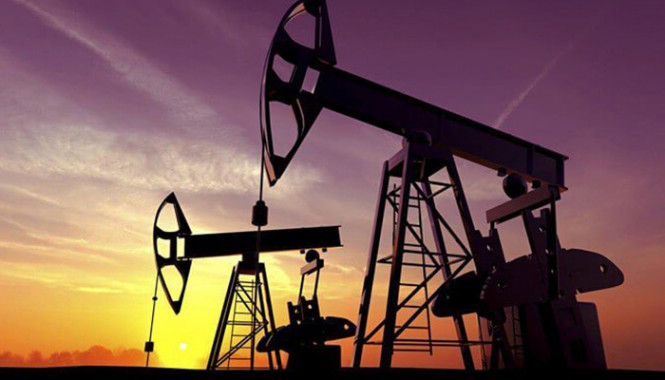 On Thursday, oil prices corrected slightly after the previous two-day gains. Brent oil futures for December lost 0.37% to trade at $43.16, while WTI November futures fell by 0.36% to settle at $40.96. The spread between the Brent and WTI contracts is about $2.2.
Due to Hurricane Delta in the Gulf of Mexico, which forced the evacuation of personnel and stopped operation, oil production fell by 0.5 million barrels per day to 10.5 million barrels per day. Net oil imports rose slightly to 3.15 million barrels per day, refinery utilization decreased from 77.1% to 75.1%, and oil stockpiles and products fell as well.
Distillate reserves were previously held at a historically high level due to a slow recovery in demand for petroleum products. However, now stocks have dropped by 7.2 million barrels at once, although the forecast was only 2.1 million barrels. This was caused by the hurricane as the work of oil refineries was stopped.
OPEC + met on Thursday to discuss oil output growth in Libya and demand risks from the second wave of COVID-19. The main topic of discussion was a slower pace of demand recovery in the fourth quarter of this year.
As a result, OPEC + may change the terms of the deal and cut production even more. However, some participants are discussing the possibility of softening the terms in 2021 to 5.7 million barrels per day. By the end of 2020, the reduction will amount to 7.7 million barrels per day. Next time OPEC + will meet on November 30 and December 1.
During the meeting, they also discussed how countries adhere to the requirements of the deal. There are countries in the group that ignore the terms. So, these countries need to compensate for about 2.4 million barrels per day of oil overproduction. According to the report of the technical committee, Iraq was the main violator of the deal. Its non-compliance with the production cuts was 698 thousand barrels per day.
In May 2020, OPEC + agreed to cut production by 9.7 million barrels per day amid falling demand due to the coronavirus pandemic. However, in May the agreement was fulfilled by only 87%.
In August, the reduction in production was supposed to be 8.85 million barrels, and not 7.7 million barrels per day. In September, the volume of compensatory production cuts remained underperformed by 2.33 million barrels per day. In other words, the possibility of a negative change in the terms of the deal increases.
In addition, on October 15, the Energy Intelligence Forum was held, at which representatives of the largest oil traders such as Vitol, Gunvor and Trafigura took part. All participants noted that oil demand is recovering very slowly. They expect oil prices to rise above $50 no earlier than October 2021. Vitol representative Russell Hardy noted that insufficient funding of oil production could lead to another jump in prices in 3-5 years. He thinks now is a good time to invest in the long term.