UK November flash services PMI 45.8 vs 42.8 expected
Prior 51.4
Manufacturing PMI 55.2 vs 50.5 expected
Prior 53.7
Composite PMI 47.4 vs 42.5 expected
Prior 52.1
The UK economy falls back into contraction territory amid a renewed lock down, but the decline in business activity is less than anticipated with the rise in manufacturing helping to slightly offset the drop in services. However, the devil is in the details.
The jump in the manufacturing reading owes much to an increase in supplier delivery times amid severe delays at UK ports, as well as robust levels of stock building ahead of the end of the Brexit transition period on 31 December.
Further Development
Analyzing the current trading chart of Gold, I found that there is the breakout of the rising channel and potential for the new downside leg.
1-Day relative strength performance Finviz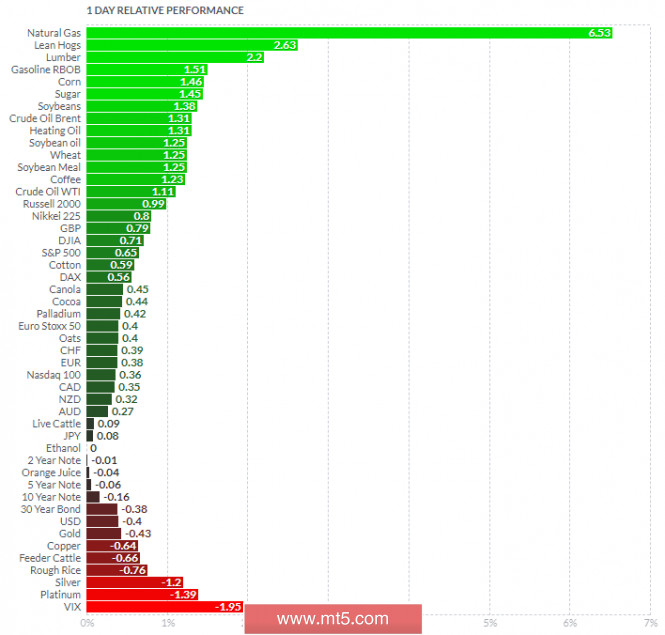 Based on the graph above I found that on the top of the list we got Natural Gas and Lean Hogs today and on the bottom VIX andPlatinum.
Gold is negative on the list, which is another sign of the weakness.
Key Levels:
Resistance: $1,880
Support level: $1,850