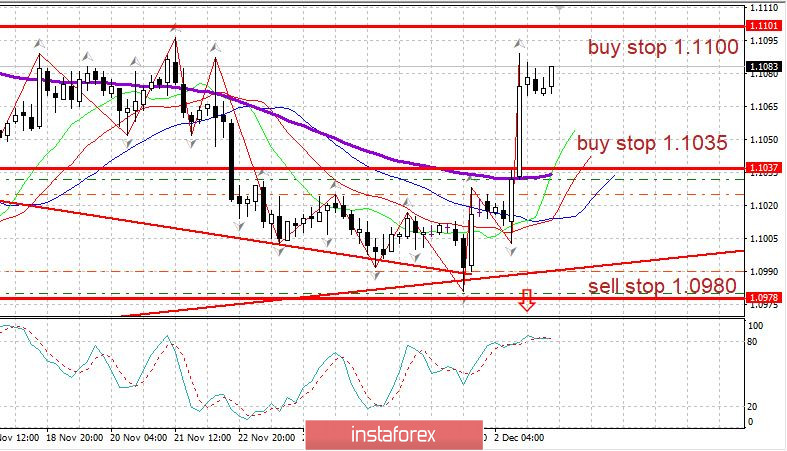 EURUSD
On Monday, December 2, the euro received a strong impulse upwards, this is seen in the chart above. Many traders probably rated this as the beginning of a large, strong trend. Moreover, there has not been a real strong movement in the euro for a very long time, since October 2018.
The issue of trend is a question of market conditions. And market condition is a very important issue for the architecture of the Trading System.
As I wrote in my past article, the Trading System is divided into simple and complex systems, where in a simple system the question of market condition is simply ignored. Vehicle parameters and filters are selected in such a way as to exclude periods of long-term losses and drawdowns. The disadvantage of this approach is that the longer we trade on a Trading System (TS), the more likely the market will be stuck for a long time in an unfavorable phase for our system, and no settings and filters will be saved.
A radical solution is to introduce the concept of Market State into a TS and then remove the system in an unfavorable market. It is obvious that in a trend it is not worth trading a range TS.
But how to determine the state of the market? My conclusion is simple:
1. On history, highlight the periods of the trend and range.
2. Select the signals, the beginning of the trend and the end of the trend using the indicators that you liked and select their parameters.
3. Based on these signals, determine Market Status.
EURUSD:
So the question is, are we already out of range? Trend or not trend?
According to my signals, the real trend for the euro will begin after breaking the weekly limits of the range.
At the moment, the upper border is the weekly fractal level up of 1.1180. Also, there is a strong daily level of 1.1100.
Thus, we consider the upward trend to begin only after the close of the day above 1.1180 and a break above 1.1100.
This does not mean that the growth signal should be ignored. We still get purchases from 1.1035 and look forward to continued growth however, we understand that the growth can be canceled, so we pause at 1.0990.