Increased anticipation among market participants is expected, specially if you own or trade TSLA stocks. With Elon Musk announcing through twitter that he will sell 10% of his holdings to pay taxes if the twitter poll suggests so. With the twitter poll closed and the majority asking for the sale of Musk's 10% TSLA stock price is down in the pre-market.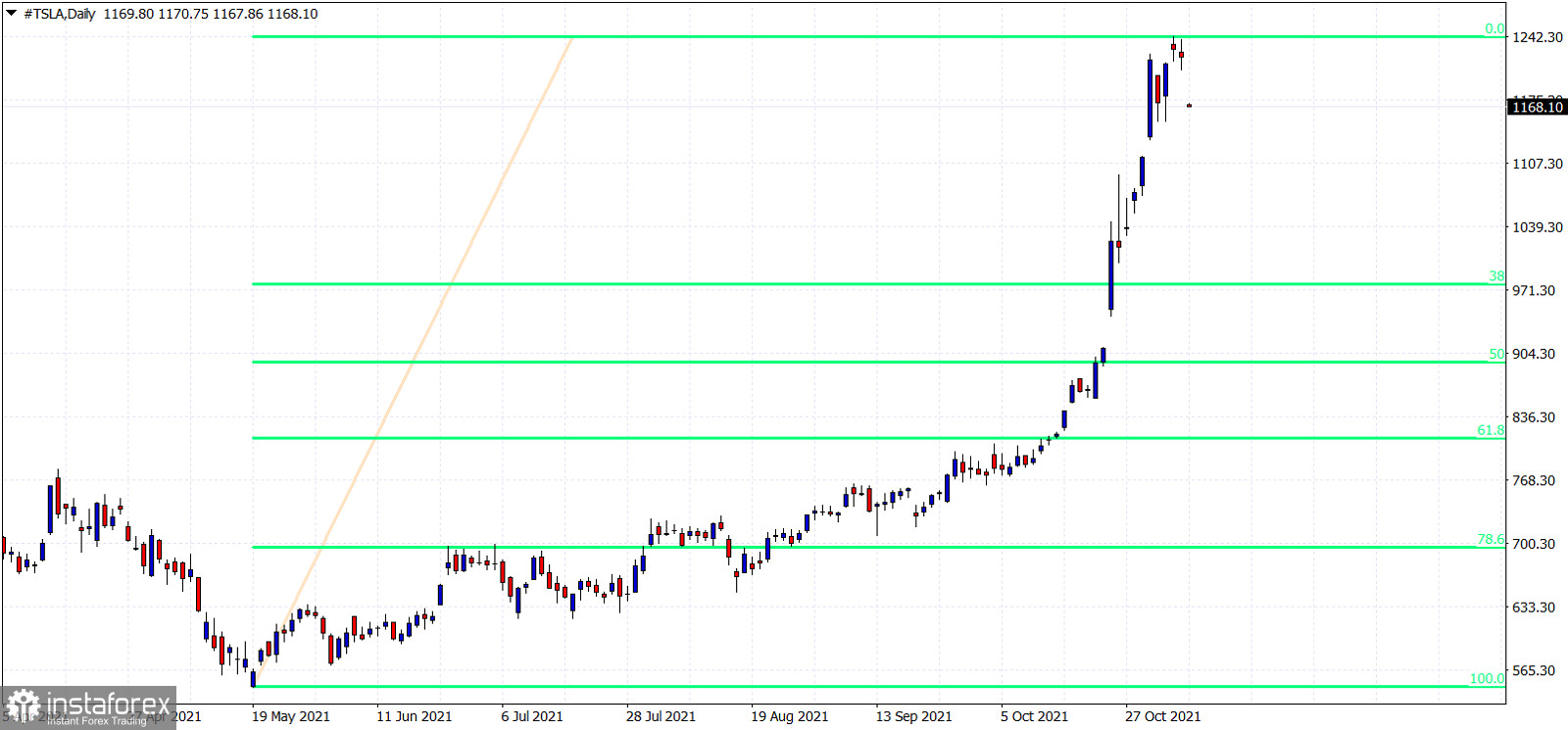 Green lines - Fibonacci retracement
TSLA stock price is around -4% lower in the pre market. This twitter poll by Elon Musk and is a good justification for a pull back in stock price after the parabolic rise over the last month. TSLA stock price is expected to make a pull back towards the 38% Fibonacci retracement found around $1,000-$970. We were bullish TSLA stock price when price was breaking above $760-$770 at the end of September. Now we turn neutral.