In our analysis posted back on November 8th, when GS stock price was around $408, we warned traders that we were witnessing warning signs of a coming pull back.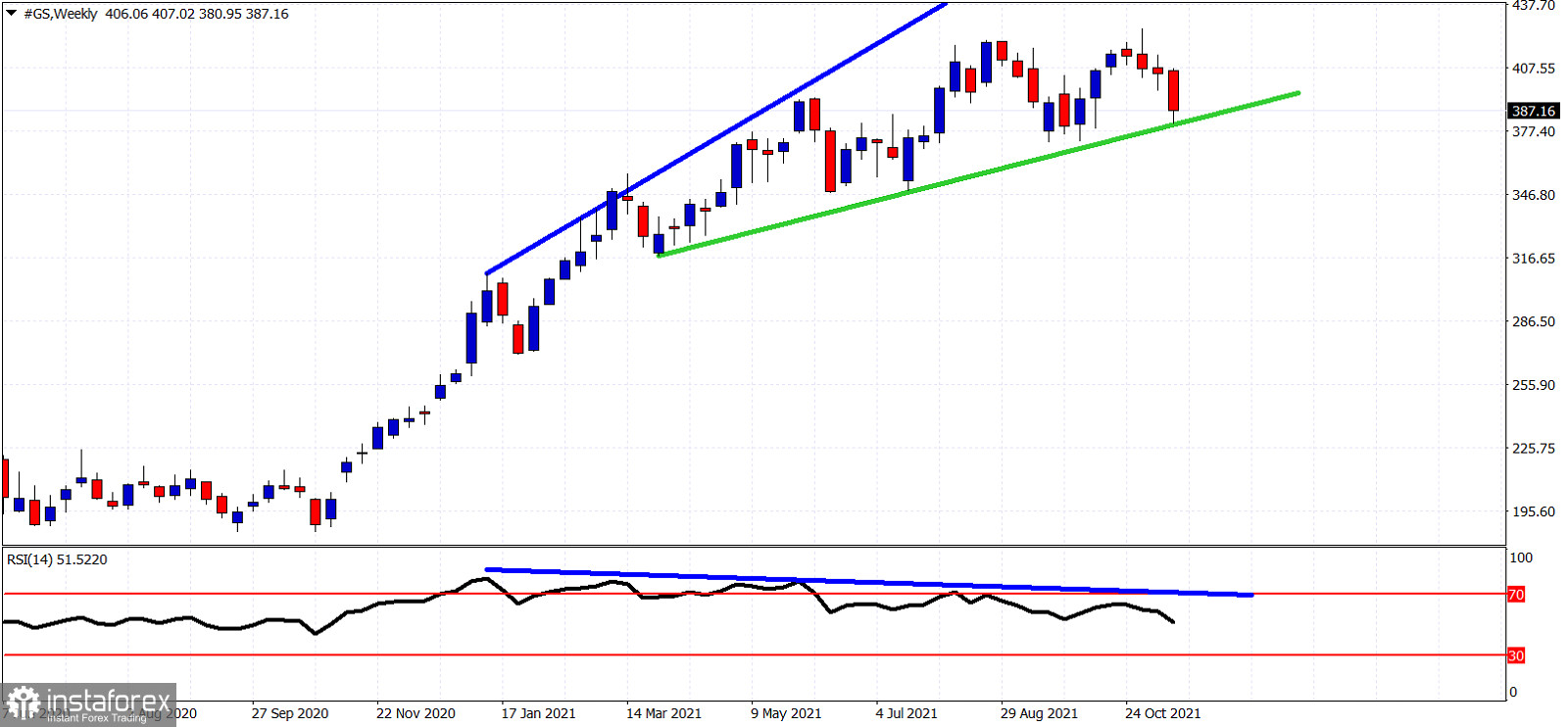 Blue lines - bearish divergence
Green line - support trend line
GS stock price is challenging the support trend line. As expected by the warning sign we mentioned some days ago, price is pulling back and the chances of breaking below the support trend line are high. Last week's high at $407 is the trend change level for the short-term. As long as price is below this level we expect GS stock price to continue lower. Breaking below the green support trend line will confirm our view.