EUR/USD
On Monday evening, the Federal Reserve announced the launch of a new program to help markets and large businesses - the redemption of corporate bonds from the secondary market worth up to 10% per issuer. Risk appetite sharply grew, the S&P 500 showed an increase of 0.83%, while the euro added 68 points. In this situation, the euro can grow to 1.1385 or slightly higher without breaking the forming divergence line for the Marlin oscillator on the daily chart.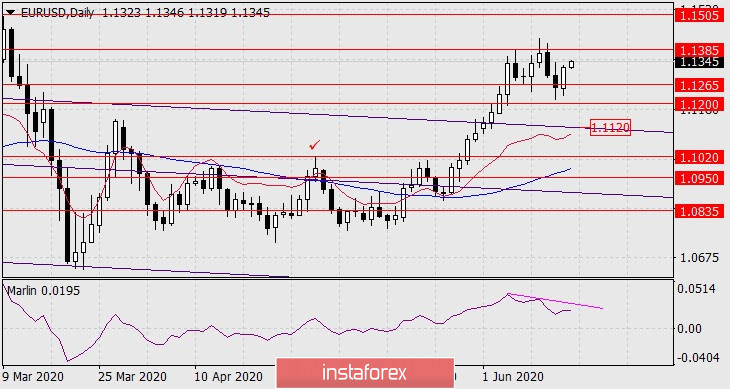 The price reached the resistance of the MACD indicator line on the four-hour chart. In the optimistic scenario, the price will likely turn down to 1.1265 and deeper to 1.1200, which will become the final turn into a medium-term decline. But the signal line of the Marlin oscillator went up from its own channel and into the trend growth zone.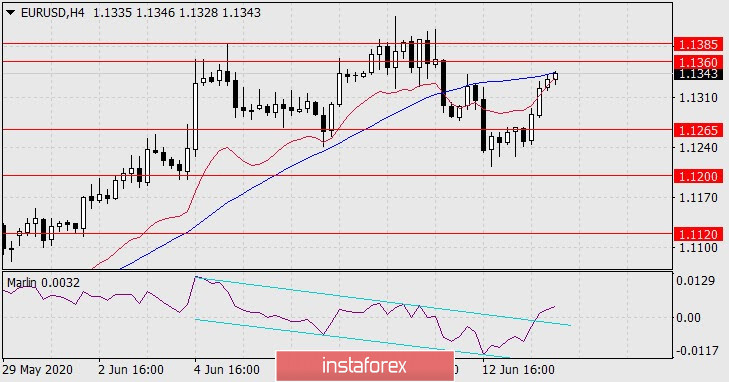 The euro's continued growth causes many uncertainties, this increase may continue to the level of 1.1505 - slightly higher than the high on March 9.
We are waiting for the situation to develop, opening trading positions in any direction is associated with increased risk.