Technical analysis: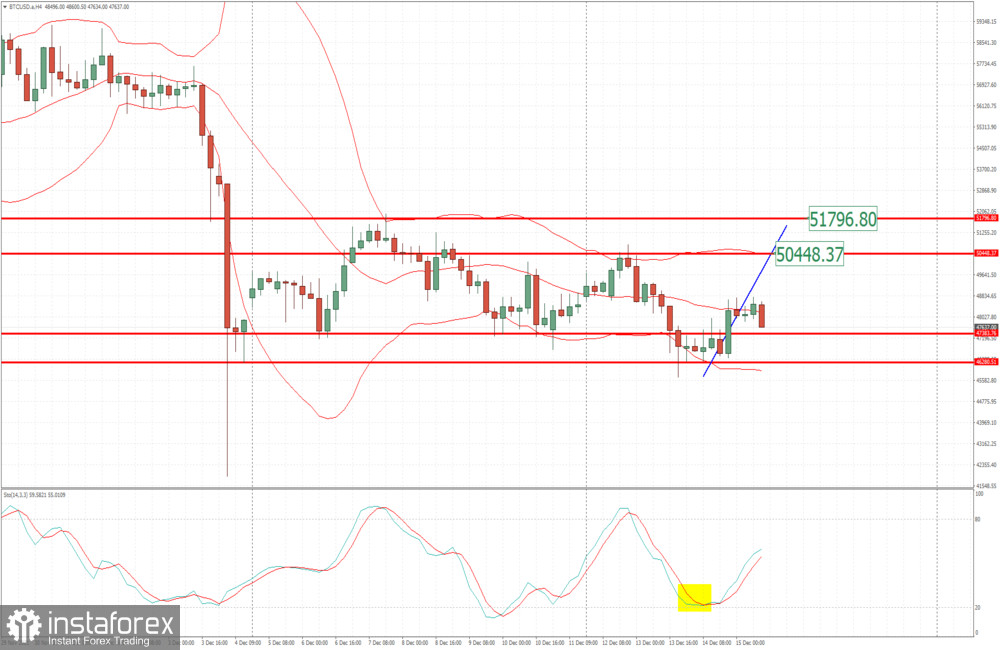 BTC/USD has been trading upside as I expected but there is still potetnial for another rally towards upper rererences.
Trading recommendation:
Due to rejection of key support at $46,000, I see potential for another rally towards upper references.
Watch for buying opportunities towards upper reference points at $50,450 and $51,800
Stochastic is showing fbull regime, which is another sign and confirmation for the upside movement.
Support level is set at the price of $46,000