One thing is for sure. The next few weeks will have increased volatility and big price swings. The more time it takes for a considerable correction to happen in SPX, the more likely it becomes. With price still technically in a weekly up trend, we check the odds of a correction happening over the coming weeks.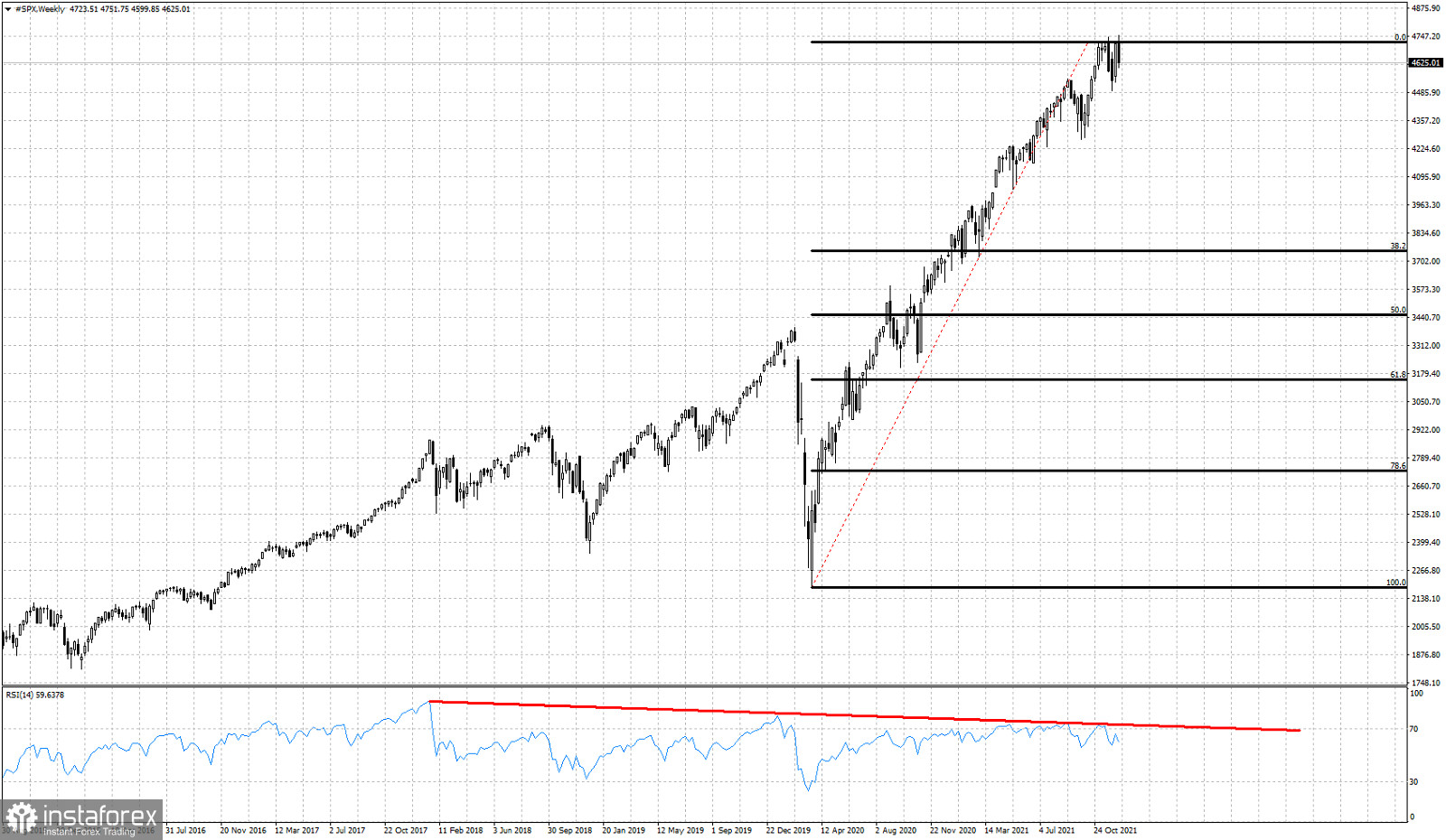 Red line- bearish divergence
Black lines- Fibonacci retracements
SPX continues to make higher highs and higher lows. Trend remains bullish. However as the bearish divergence warns us, a pull back is justified from current levels. Our most probable target would be around 3750. Yes the market justifies an almost 1000 point drop and we would still be above the pre Covid top in 2020. First key support is found at recent lows at 4490 area. Breaking below this level will be the first sign of a major pull back starting. Until then we only have warnings. No reversal confirmation yet.