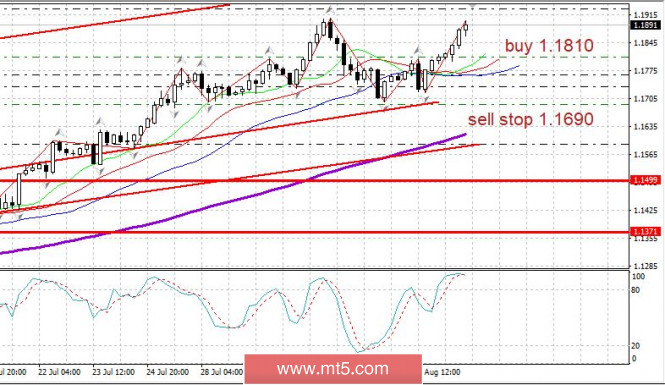 EURUSD:
The ADP report stated only 167,000 new jobs in the US for the month of July missing out big time to the preliminary expectation. This is a confirmation that the US economic recovery has slowed down sharply.
Meanwhile, the euro, on the other hand, continues to rise achieving new highs.
You may consider purchasing from 1.1810, with the target at 1.1910 - 1.1930.