In previous posts we warned bulls that in the weekly chart SPX provides bearish divergence signals that are warnings not to be ignored. We also mentioned that SPX has key short-term support at 4580 and this is the level we challenge today.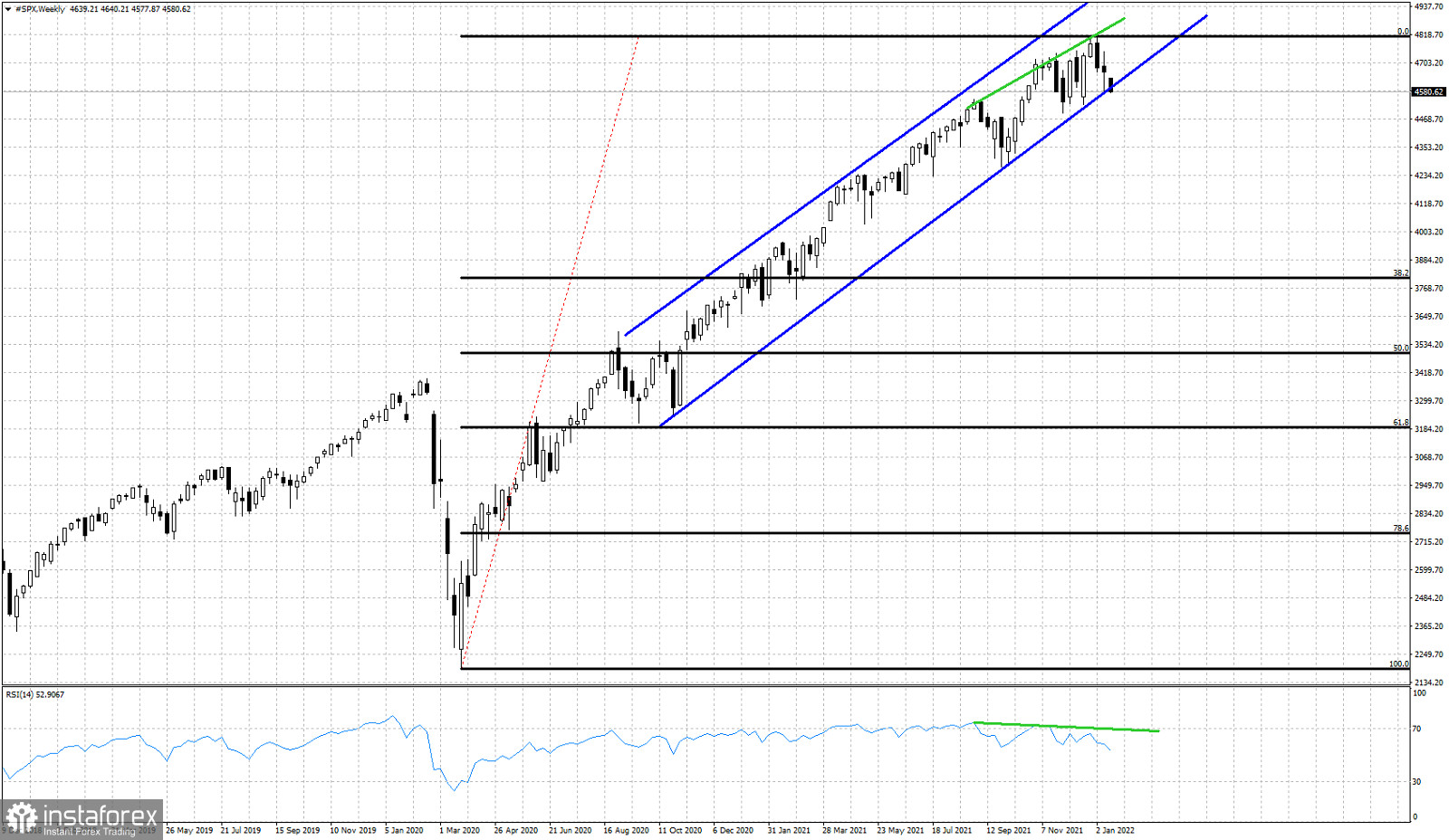 Green lines- bearish divergence
Blue lines- bullish channel
Black lines- Fibonacci retracement
SPX is about to break the bullish channel to the downside. It is still Tuesday and we should be patient until Friday to see the weekly close. Nevertheless we can not ignore the bearish divergence in the RSI. Even a daily move below 4580 would be a bearish signal. So it is important for bulls to keep defending this level. I fear that the chances of an important top to be in are high and that we should expect at least a bigger than usual correction to take place at the end of January and in February. Bulls need to protect their gains and be careful.