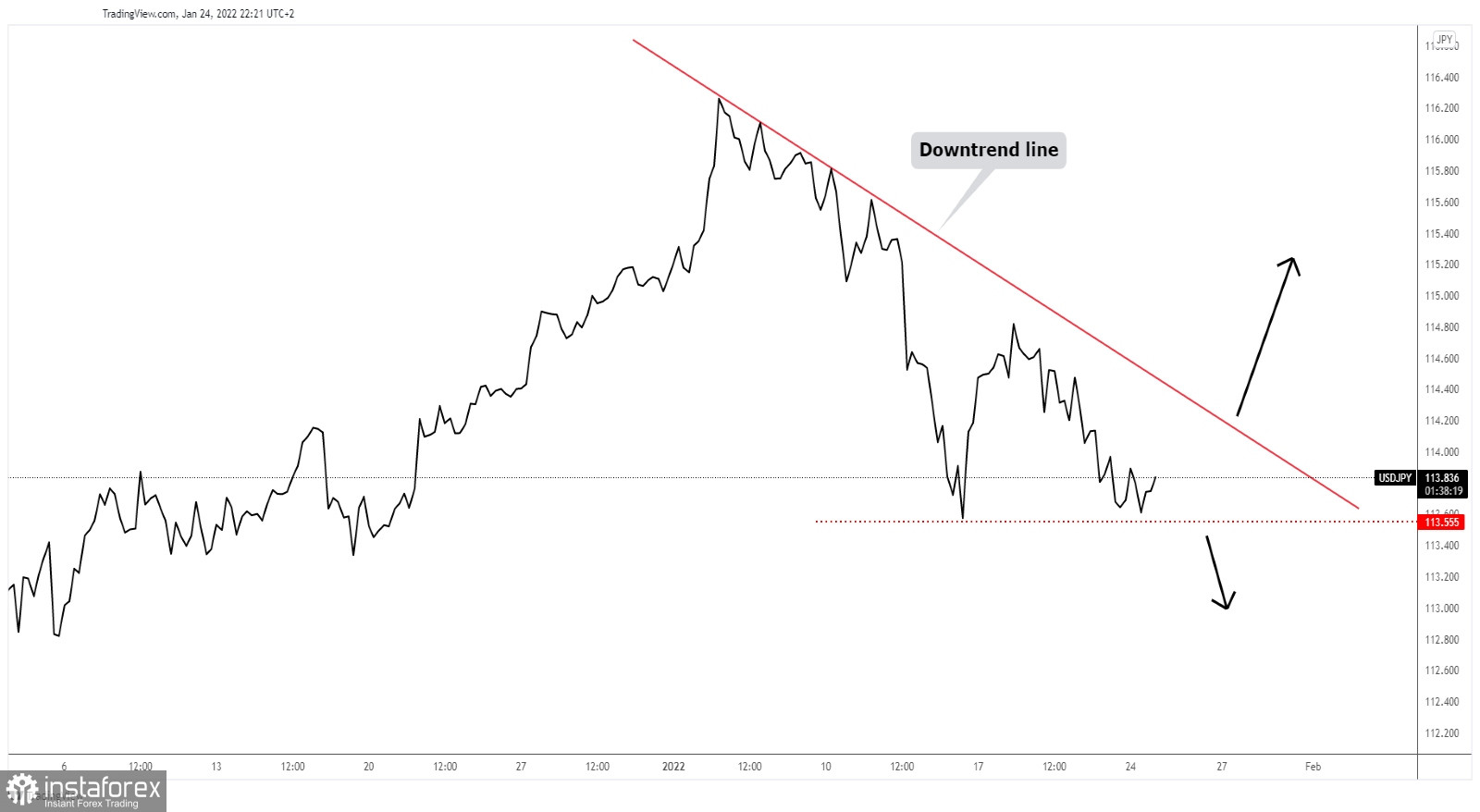 USD/JPY Buyers Take The Lead!
The USD/JPY pair slipped lower after failing to reach and retest the downtrend line. Still, the price failed to hit 113.55 former low which stands as a downside obstacle. In the short term, it could try to come back towards the downtrend line which represents an upside obstacle.
USD/JPY could extend its downside movement as long as it stays under the downtrend line. Only jumping and stabilizing above the downtrend line, taking out this upside obstacle could signal that the downside movement ended and that a new upwards movement could be developed.
USD/JPY Trading Conclusion!
Staying below the downtrend line and dropping below 113.55 could activate a deeper drop and could represent a selling opportunity.