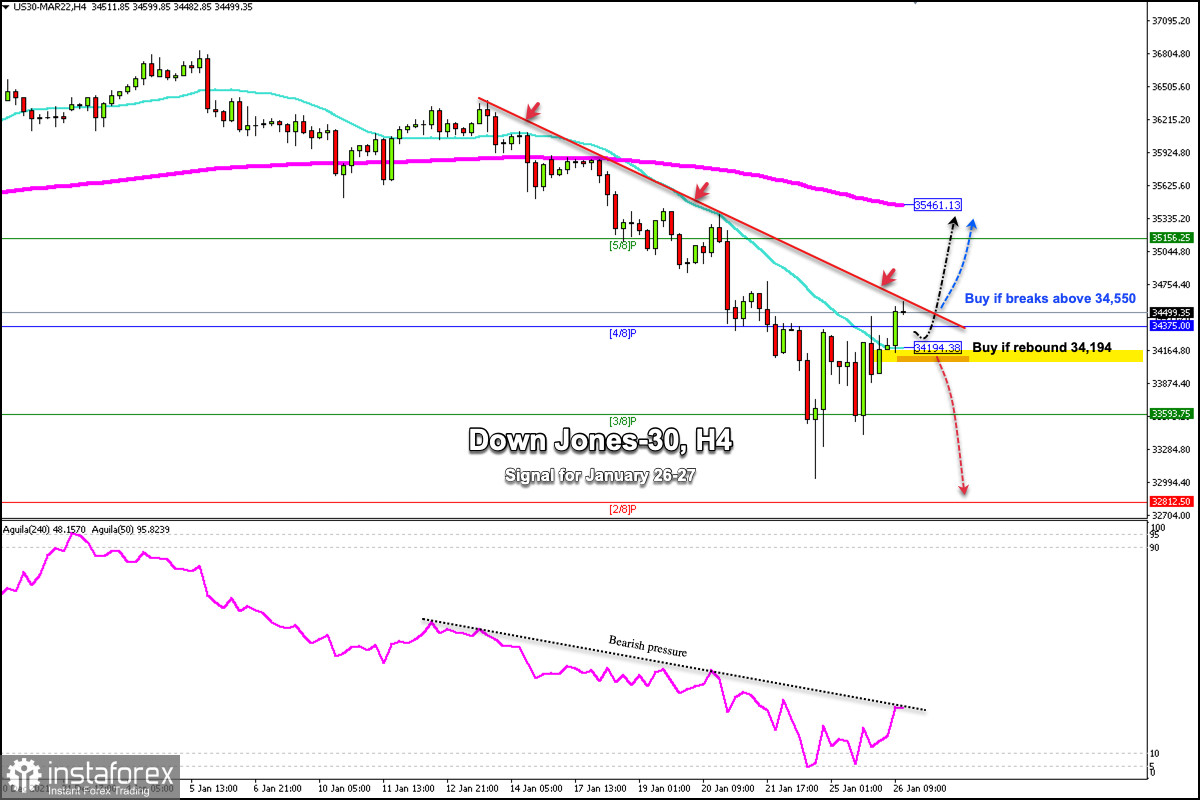 The Dow Jones-30 Industrial Average (#INDU) is trading just below the downtrend channel formed on Jan 11. This channel is exerting strong downward pressure. The index is expected to make a technical correction towards the SMA of 21 located at 34,194 in the next few hours.
The price action suggests that today's Federal Reserve policy announcements are already priced in. However, there are still some worries about tensions between Russia and Ukraine.
Without hesitation, the Fed's decision in the medium term will continue to affect the Wall Street market. So, the Dow Jones-30 index is likely to remain under downward pressure and could trigger a long-term downward trend.
According to the daily chart, the Dow Jones remains bearish. It is projected that it could fall to the key level of 32,000 points in the coming days.
On the other hand, if the DJ30 recovers, it should trade above the 35,461 zone, that is where the 200 EMA is located. A daily close above this level could mean a change in trend and a move higher is expected to the level of the 37,000 points.
According to the 4-hour chart, we can see that the Dow Jones has stopped its upward momentum just below the downtrend channel.
An imminent technical correction towards 34,194 is possible. You can sell below this level with targets at SMA 21. If the upside pressure prevails, the price could drop to 2/8 Murray at 32,812.
A technical bounce around 21 SMA could be a good opportunity to buy and in case of a sharp break of the downtrend channel with targets towards 5/8 Murray located at 35,156 and up to 200 EMA located at 35,461.