EUR/USD changed little in the short term. Most likely, traders are waiting for the FOMC meeting. The pair was traded at 1.1286 level at the time of writing far below 1.1310 today's high. Technically, the rate retested the broken uptrend line and now it hovers above a static downside obstacle.
The pair maintains a bearish bias. DXY's further growth may force the pair to approach and reach new lows. Still, it remains to see what will really happen after the FOMC Statement, Federal Funds Rate publication, and after the FOMC Press Conference. These are seen as high-impact events, so anything could happen.
As you already know, the Federal Reserve is expected to maintain its current monetary policy in the January meeting. Still, the FED could confirm rate hikes in March. More hawkish than expected FOMC policy could boost USD, while a dovish tone could crash the greenback.
EUR/USD breakdown confirmed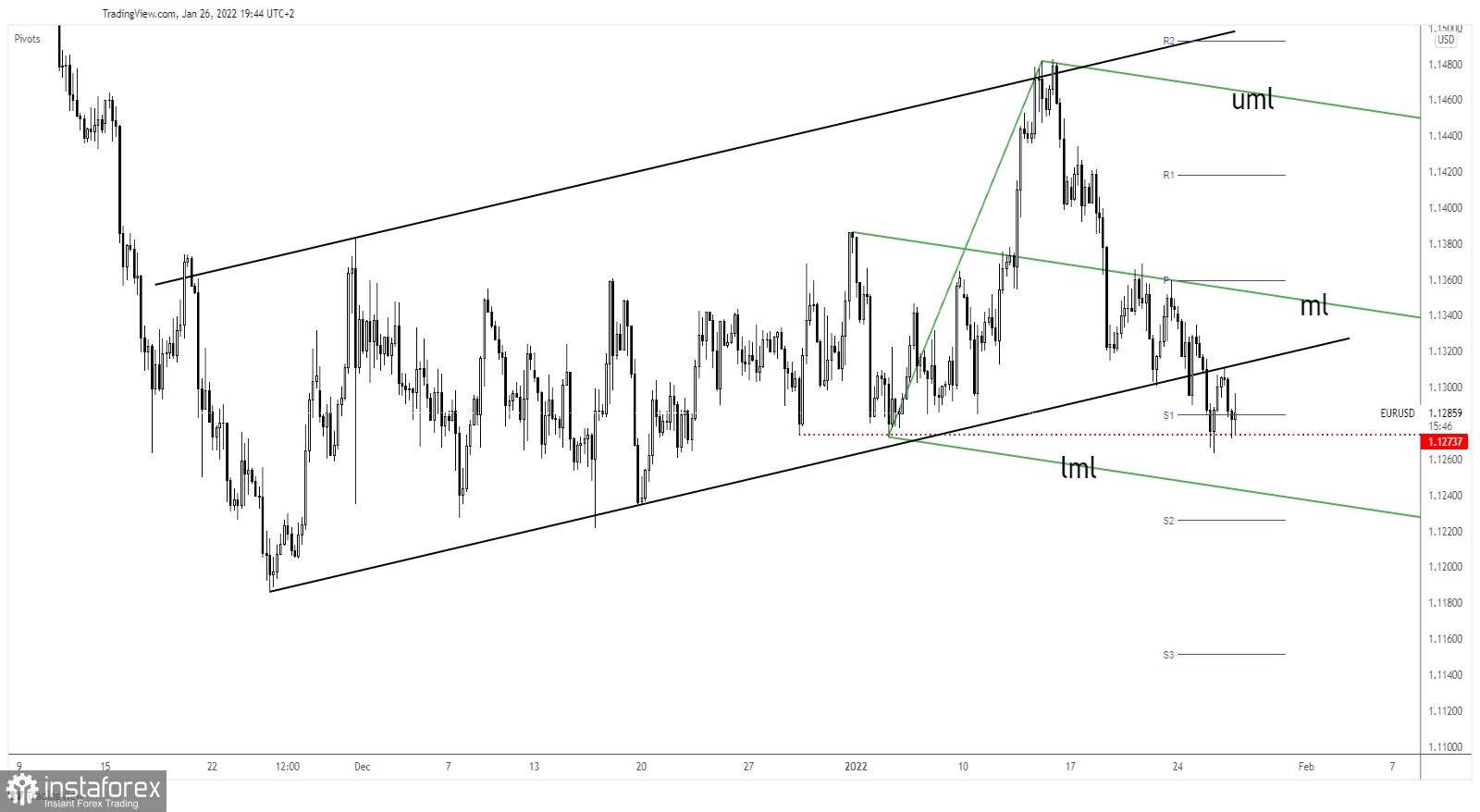 EUR/USD rebounded after retesting the 1.1273. This level stands as a strong static downside obstacle. As you already know from my previous analysis, staying below the uptrend line and making a valid breakdown below 1.1273 could confirm more declines.
In the short term, it could come back to test and retest the immediate resistance levels before dropping towards new lows. You have to be careful as the price could register sharp movements in both directions around the FOMC meeting.
EUR/USD outlook
New false breakouts above the uptrend line and above the median line (ml) could bring fresh selling opportunities. Also, closing and stabilizing below the 1.1273 could activate a downside continuation. The downside pressure is high after escaping from the ascending channel's body.