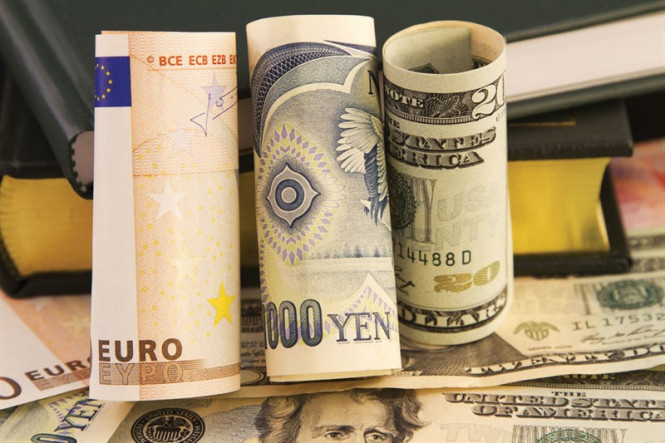 The September FOMC meeting triggered a sell-off in the US stock market and fluctuations in the USD exchange rate.
The greenback strengthened after the announcement of the results of the next meeting of the Federal Reserve on Wednesday, getting some respite after a strong fall over the past four months. During this period, the USD index sank by more than 6%.
"The sell-off in the US stock market may be based on the understanding that the new shift in the Fed's policy will have little impact. In essence, targeting the average rate of inflation is a cure for the past cycle. The future cycle may not be the same. It will be interesting to see what rate the fed will set in the face of three percent inflation, zero real GDP growth, and probably a six percent unemployment rate, " said Saxo Bank strategists.
Investors reacted by buying US dollar to the Fed's statements that it expects the US economy to contract in 2020 much less than previously predicted. However, the USD strengthening momentum was unstable. On Thursday, the dollar entered negative territory. It last traded at 92.92 points against a basket of major currencies, showing a 0.3% decline over the week.
Meanwhile, the Bank of Japan's decision to leave the monetary policy parameters unchanged did not come as a surprise to anyone. Despite the fact that the regulator raised its assessment of the state of the national economy, the yen's reaction to the BOJ's decision was very weak.
"The USD / JPY pair closed below the 105 level, which left the door open for further downward movement. At the same time, the mark of 104.20 is the first goal. A recovery above the 105 level may lead to the pair trading flat again, " OCBC Bank experts believe.
The Bank of England, like its Japanese counterpart, did not adjust the parameters of monetary policy, however, unlike the latter, it voiced a more "dovish" forecast.
BoE's cautious stance should not come as a surprise, given the risks of a hard Brexit, the worsening epidemiological situation in the country, and the expiration of the unemployment assistance program.
Although the Central Bank's decision on the rate was adopted unanimously, the regulator recognized the fact that the mechanism for introducing negative interest rates was discussed, as well as its potential effectiveness.
Against this background, the GBP/USD pair sank by more than 100 points, reaching local lows around 1.2875. However, the pound quickly recouped losses after the head of the European Commission, Ursula von der Leyen, said that a trade deal between the EU and the UK is still possible.
Meanwhile, the exchange rate of the euro against the US dollar changed slightly to $ 1.1849 on Friday. Next week, the focus will be on reports on business activity in the Eurozone. Some analysts believe that strong PMI data may push back the euro to the level of $1.19.