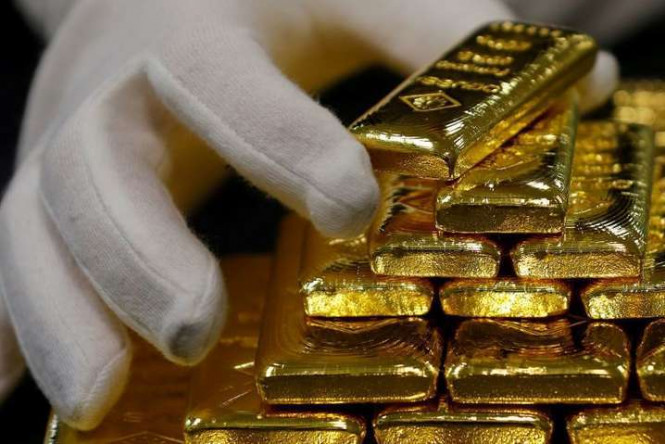 The price of gold continues its victorious ascent to the next strategic height on Friday. This positive is still due to the weakening US dollar against the background of general concerns about the pace of recovery of the world economy after serious tests related to the impact of coronavirus infection.
The price of gold increased by 0.55%, which allowed it to reach $1,953.21 per troy ounce. Support for the precious metal is located at the level of $1,938.20 per troy ounce and resistance, in turn, moved to the area of $1,983.80 per troy ounce. All this may indicate that the precious metal will end trading on a positive note for the second week in a row with fairly good growth.
However, most analysts are still in no hurry to sing praises to gold. They argue that, despite the stability of the metal's position and the absence of any significant reasons for its fall, growth will also be limited to a not too wide corridor from $1,800 to $2,000 per troy ounce. Gold doesn't have the strength or serious arguments to break higher yet.
Nevertheless, the fact that the trend will remain positive for a long time is already good news for the market and investors.
The precious metal is also supported by the labor statistics from the US. According to the data, the number of new applications for jobless claims in the past week was lower than the previous level. In total, there were 860,000 requests, which is slightly higher than the initial forecasts. Thus, market participants were disappointed in the dynamics of the indicator, which made gold an even more attractive asset, since it traditionally acts as an alternative tool for more reliable investments.
Summing up, we can note that there is quite a lot of fundamental data that indicates the exit of metals from the sideways trend that prevailed for most of the first month of autumn this year, namely: the weakening dollar, the dovish policy of the world Central banks, improved macro statistics for China. And this is far from all the indicators for the transition to steady growth.
Silver futures contracts for December delivery showed a significant increase of 0.95%. This allowed the metal to move to the level of $27,358 per troy ounce.
The price of palladium lost 0.19% and began to cost $ 2,331.18 per ounce.
Platinum, on the other hand, is gaining ground, with a gain of 0.07% and a current value of $940.89 per ounce.
Copper futures for December delivery also rose 0.43% which moved it to $3.0842 per pound.