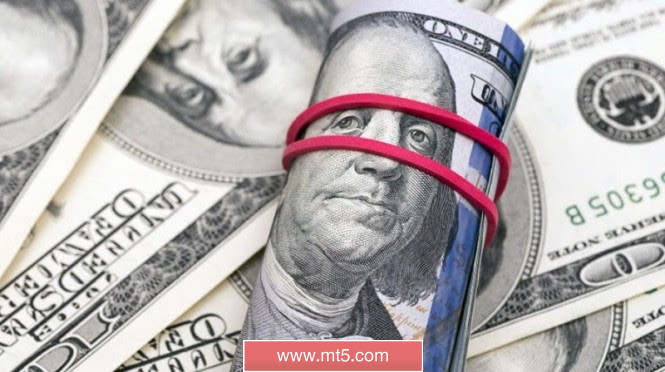 On Friday, the greenback slightly strengthened after the final election debate between Donald Trump and Joe Biden, but then came under pressure across almost the entire spectrum of the market after the release of statistical data on Germany.
During the final televised debate, the current US President and the democratic candidate once again emphasized the difference in their approaches to solving the issues under discussion, seeking to enlist the support of still undecided voters.
"The market reaction was quite passive but slightly shifted towards a more conservative mood," Natixis experts said.
Against this background, the US Dollar rose by 0.12% but failed to develop a bullish momentum and faced strong resistance near 93.1 points.
According to data released today, the PMI in the German manufacturing sector rose to 58 points against the forecast of 55 points and compared with 56.4 points recorded in September.
"I am glad that the German economy shows a certain resilience. Despite the second wave of the COVID-19 pandemic, the decline in the country's services sector is still limited, " said Phil Smith, a spokesman for IHS Markit.
Positive news from Germany put pressure on the greenback and helped the Euro recover after it fell 0.17% to $1.1796.
On Thursday, the EUR/USD pair declined, as hopes for the early adoption of the next stimulus package in the United States somewhat weakened.
Market participants are still betting on a confident victory for the Democrats in the upcoming elections and, accordingly, on a generous package of incentives. If Republicans hold the Senate, the amount of incentives will be less. The size of the stimulus may be an average value between the positions of Democrats and Republicans in the case that Trump will be re-elected and convince party members to accept additional incentives.
The intrigue surrounding the potential winner of the US Presidency may continue until the very last moment and even longer, given the fact that the election results may be disputed, and the mail vote will not reveal a clear winner in key states. The electoral college will meet on December 14.
While it is only a matter of time before a new US aid package is agreed on, the uncertainty surrounding the November 3 US election may force investors to withdraw some capital from the stock market. Against the background of profit-taking on shares, the EUR/USD pair will quickly fall to 1.1700.
The ECB will hold its next monetary policy meeting next week. Most likely, the regulator will not lower interest rates, but may hint at the prospects for such a step in the future. The fact that the ECB may resort to aggressive measures within the next two months, especially in light of the Federal Reserve's unwillingness to adjust monetary policy, will be the basis for selling the Euro.