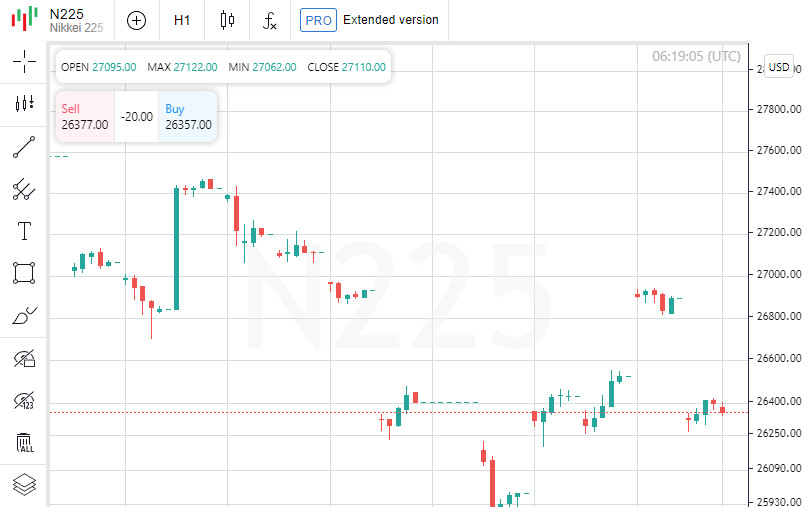 As of 07:39 GMT+2, the Shanghai Composite Index is down 0.41% to 3474.45 points, the Shenzhen Composite Exchange is down 0.84% to 2306.81 points, the Hong Kong Hang Seng Index is by 1.1%, up to 22511 points. The Australian S&P/ASX 200 is up 0.14% to 7106.2. The Japanese Nikkei 225 is down 1.87% to 26347.5 points. South Korean KOSPI is growing by 0.24%, up to 2705.61 points.
Investors continue to evaluate the impact and possible consequences of the sanctions imposed by the EU and the US against Russia in response to the military special operation in Ukraine. In particular, several largest banks, including Sberbank and VTB, fell under the restrictions, and it was difficult for a number of state-owned companies to attract foreign capital.
Also, many automobile concerns announced a temporary cessation of their activities in Russia, after which the shares of companies began to fall in price. Thus, Nissan Motor papers are declining in price by 4.13%, Hyundai Motors - by 2.29%, Toyota - by 4.48%.
The Australian index was supported by data on the country's GDP in the last quarter. It grew in quarterly terms by 3.4% with a forecast of a decrease of 2.7%, and increased by 4.2% in annual terms with a forecast of growth of 3%.