Since the beginning of March the Dollar index has been mostly trading sideways inside a trading range between 99.30 and 97.65. Within the last 30 days the Dollar index touched almost 4 times the 99.30 only to turn lower towards 97.65 for three times.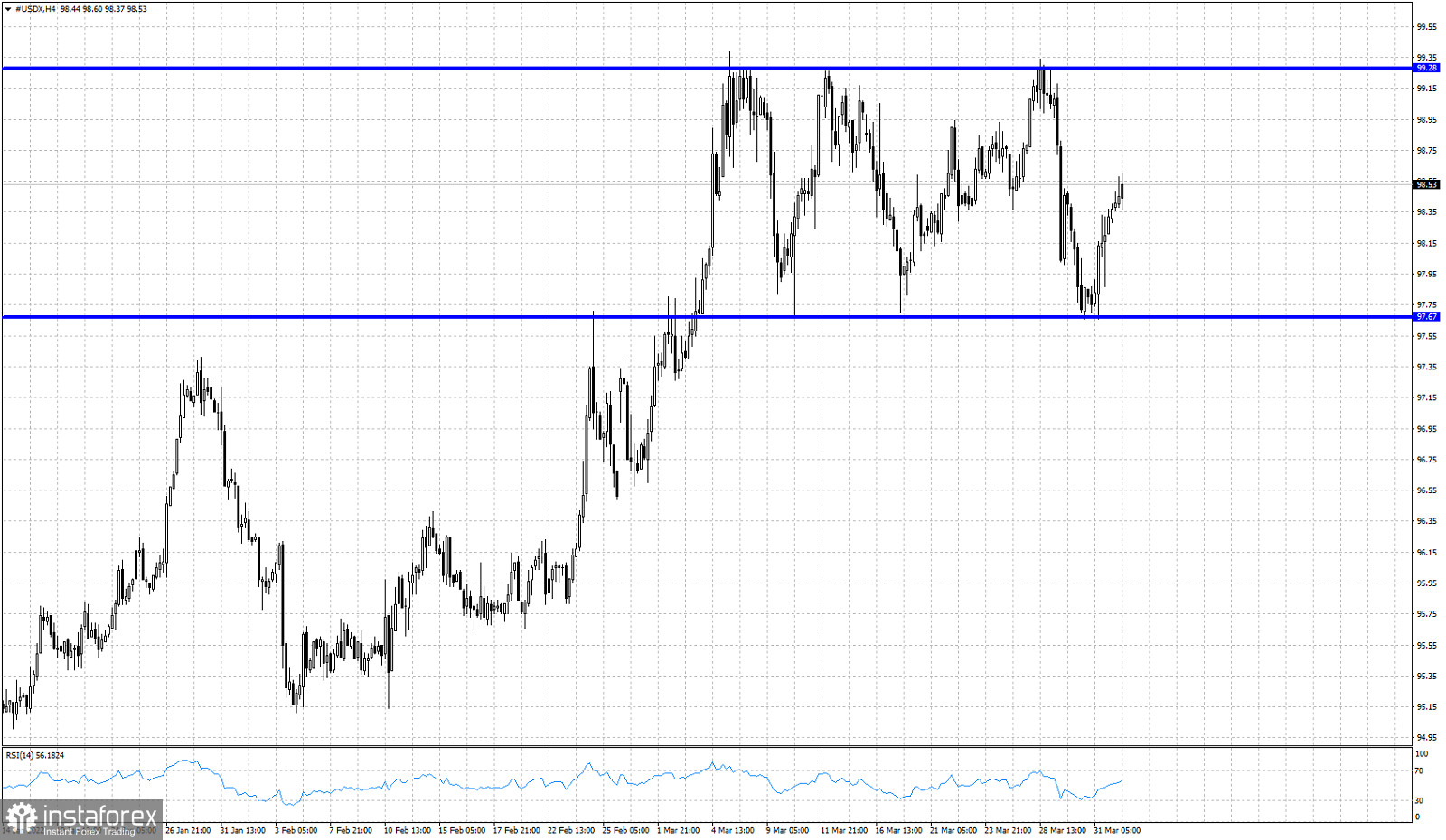 Blue lines- trading range
The Dollar index is in the middle of the trading range after bouncing off 97.65 for the third time yesterday. When price is near the upper boundary we prefer to be neutral or short. If price is at the lower boundary we prefer to be neutral or long. Breaking either of the two levels will provide an important trend signal. Traders need to be patient.