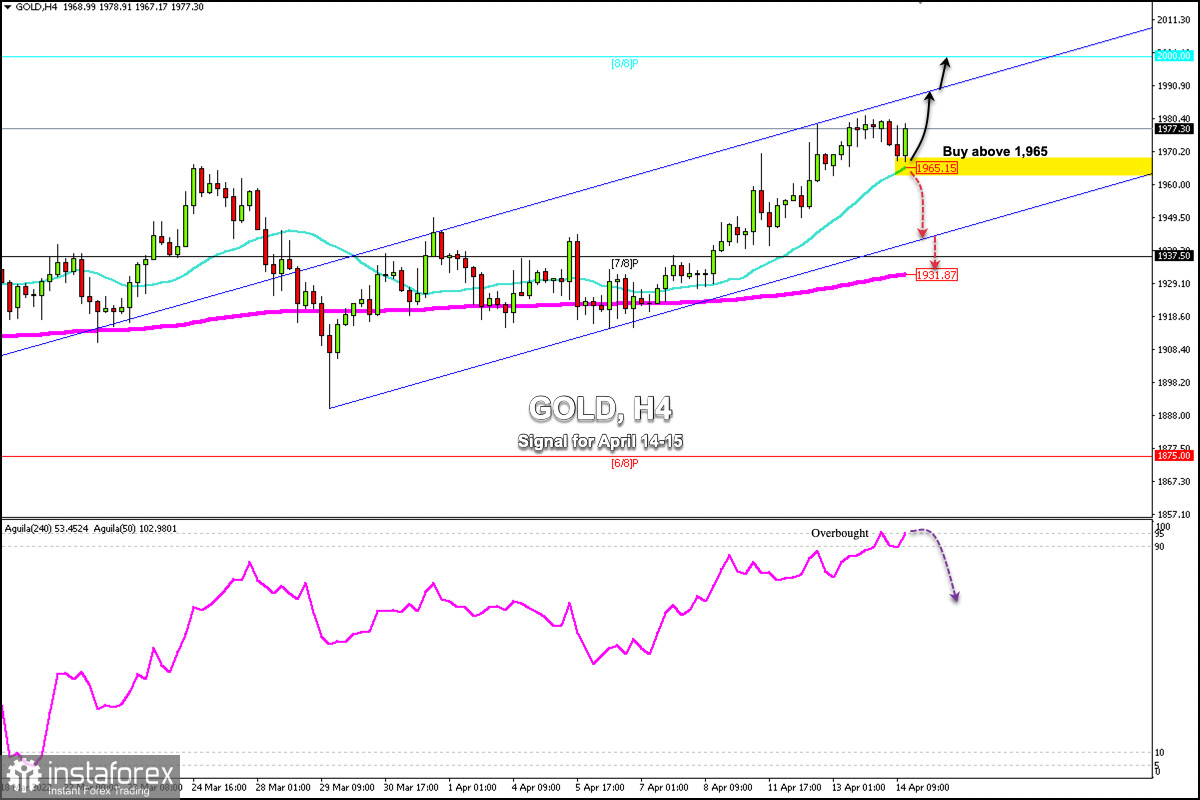 Early in the American session, gold (USDX) is trading above the 21 SMA and within the uptrend channel formed since March 29.
Gold is showing signs of exhaustion and the latest correction from $1,980 to $1,966 confirms was confimed during the European tarding hours.
Gold could be attracting more buyers for a move higher to reach the zone $1,990 and up to the psychological level $2,000 only if it trades above $1,965.
The eagle indicator has reached the extremely overbought zone which is a sign that gold could make some technical correction in the coming hours towards the 21 SMA ($1,965) to resume its upward movement.
On the other hand, if gold cannot maintain the bullish strength and closes on the 4-hour chart below the 21 SMA located at $1,965. A technical correction could occur and the gold price could fall towards the support of the uptrend channel around $1,940.
Gold is being favored by risk aversion among investors and this is giving it an opportunity to continue its uptrend.
If the fear regarding the Russian invasion of Ukraine increases or any negative news comes from this country, the metal could accelerate the bullish movement, quickly break the psychological level of $2,000, and reach $2,070.
Our trading plan is to wait for a technical bounce around the 21 SMA to buy, with targets at $1,980, $1,990 and $2,000. The eagle indicator is showing an overbought signal and it is better to wait for a correction before buying.