The Dollar index is approaching major monthly resistance around 103. Trend remains bullish since the low around 89-90 last year when we called the increased chances of a reversal and the possibility of a similar upward move to 2017. Back then price reached as high as 103 only to get rejected and fall back to 89-90.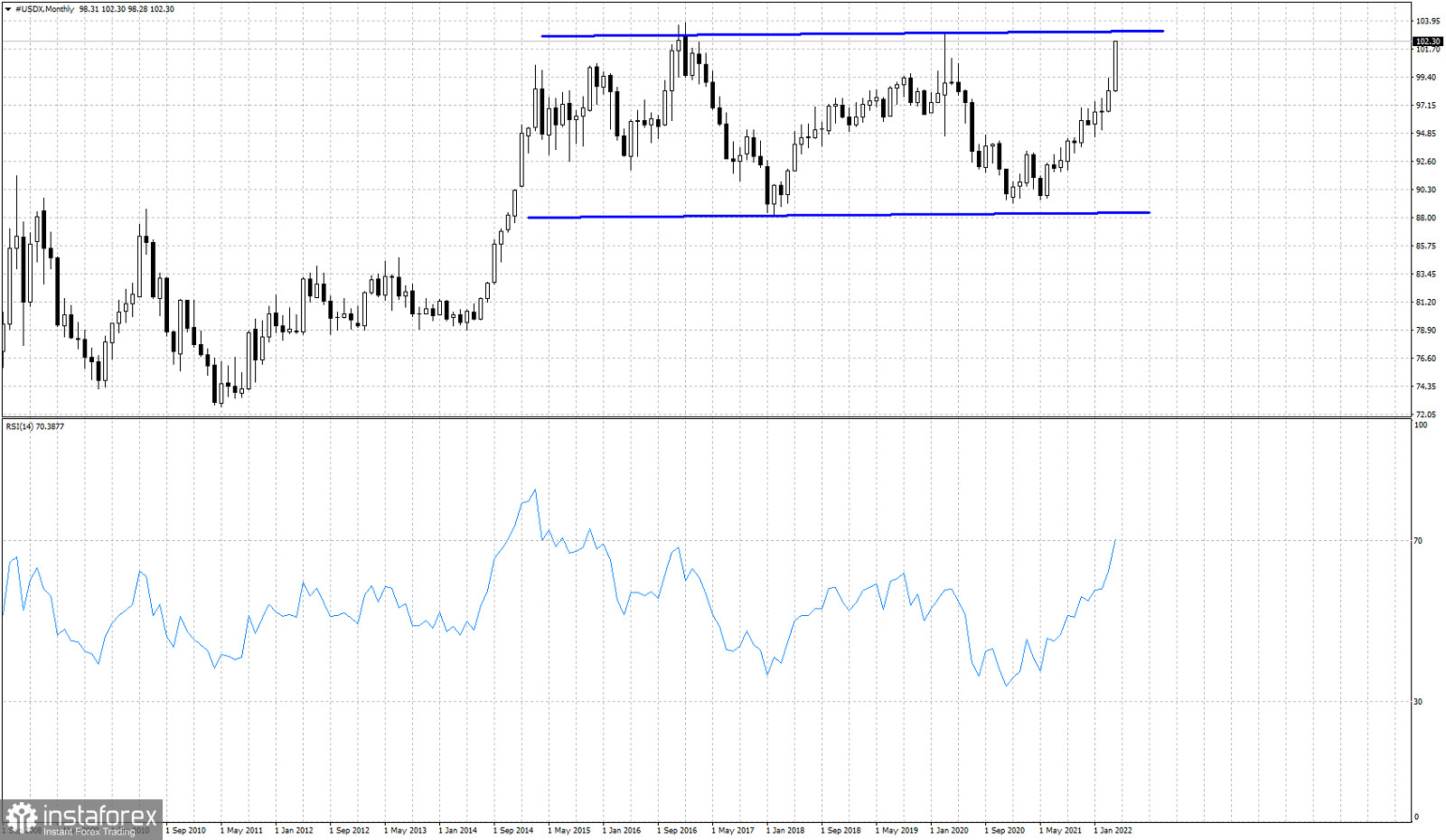 Blue lines- trading range
The Dollar index is once again close to the upper boundary of the trading range. Will we see another rejection and major reversal back to 89-90? So far it seems that this monthly candle will be like no other so far. The RSI is making new higher highs confirming bullish strength. Are we going to see a major USD rally over the coming years? Possibly yes if price breaks out of this trading range. Bulls need not get too optimistic though. Remember how every one was bearish more than a year ago when the index was trading around 90? Traders need to remain impartial and just follow price action. Not their feelings.