INTC stock price is trading around the $43 price level after trading around $69 two years ago before the Covid-19 pandemic. The decline has been steady over these two years with price remaining in a clear bearish trend making lower lows and lower highs. INTC stock price has reached a very important support level that if broken could lead to a bigger sell off. Reaching this level however could also be seen as a great buying opportunity.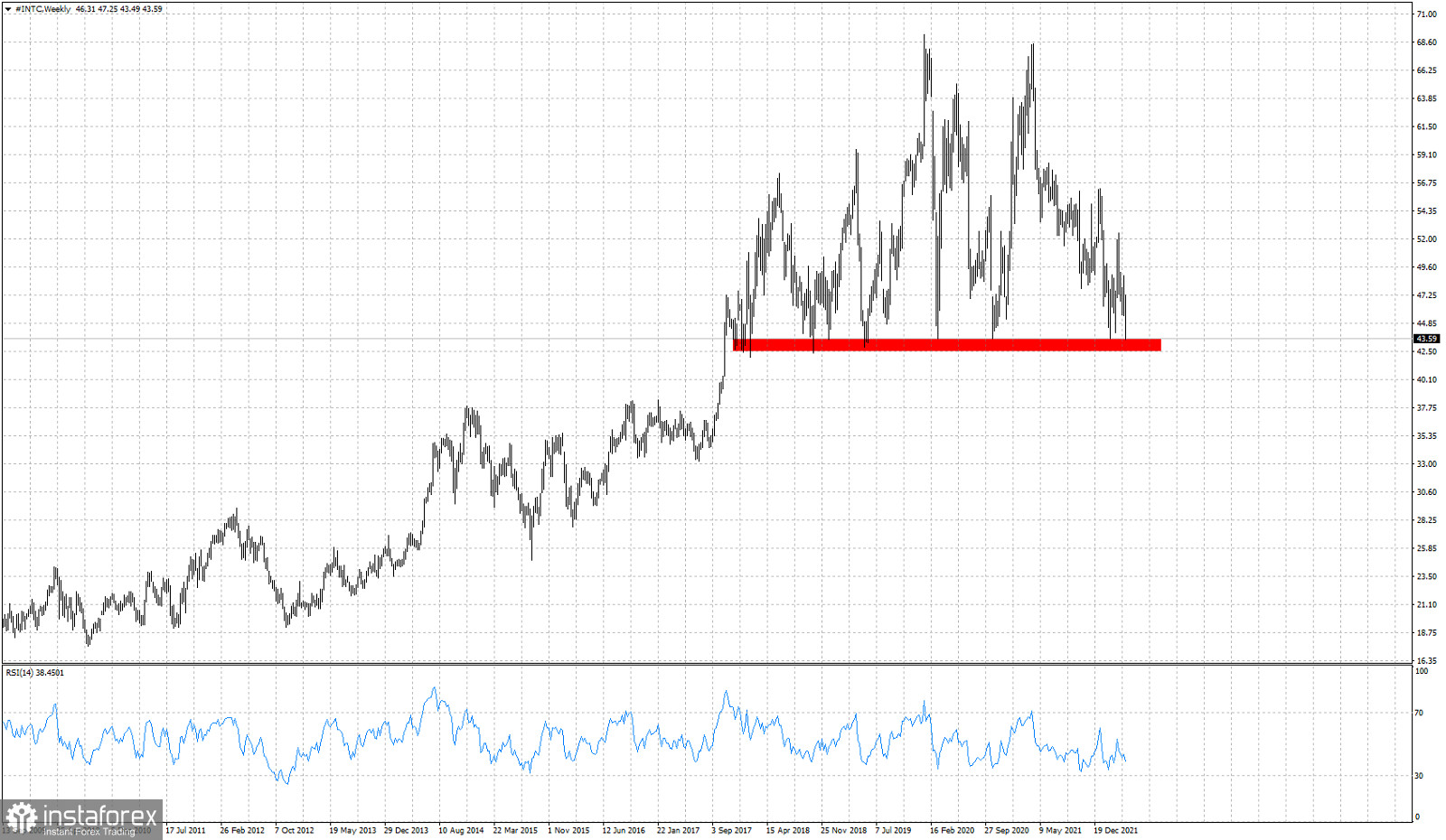 Red rectangle- support area
The $42.50 level has been tested more than 5 times so far the past 5 years. So far price has respected this level and each time a strong move higher has followed. Buying close to this support level technical is justified as the downside is limited if price continues to respect the support, while the upside potential is huge. There is also a bearish side on this chart. If price breaks below the red rectangle this would be major news as price has not done it over a long period of time. Time will tell, traders be cautious with this stock.