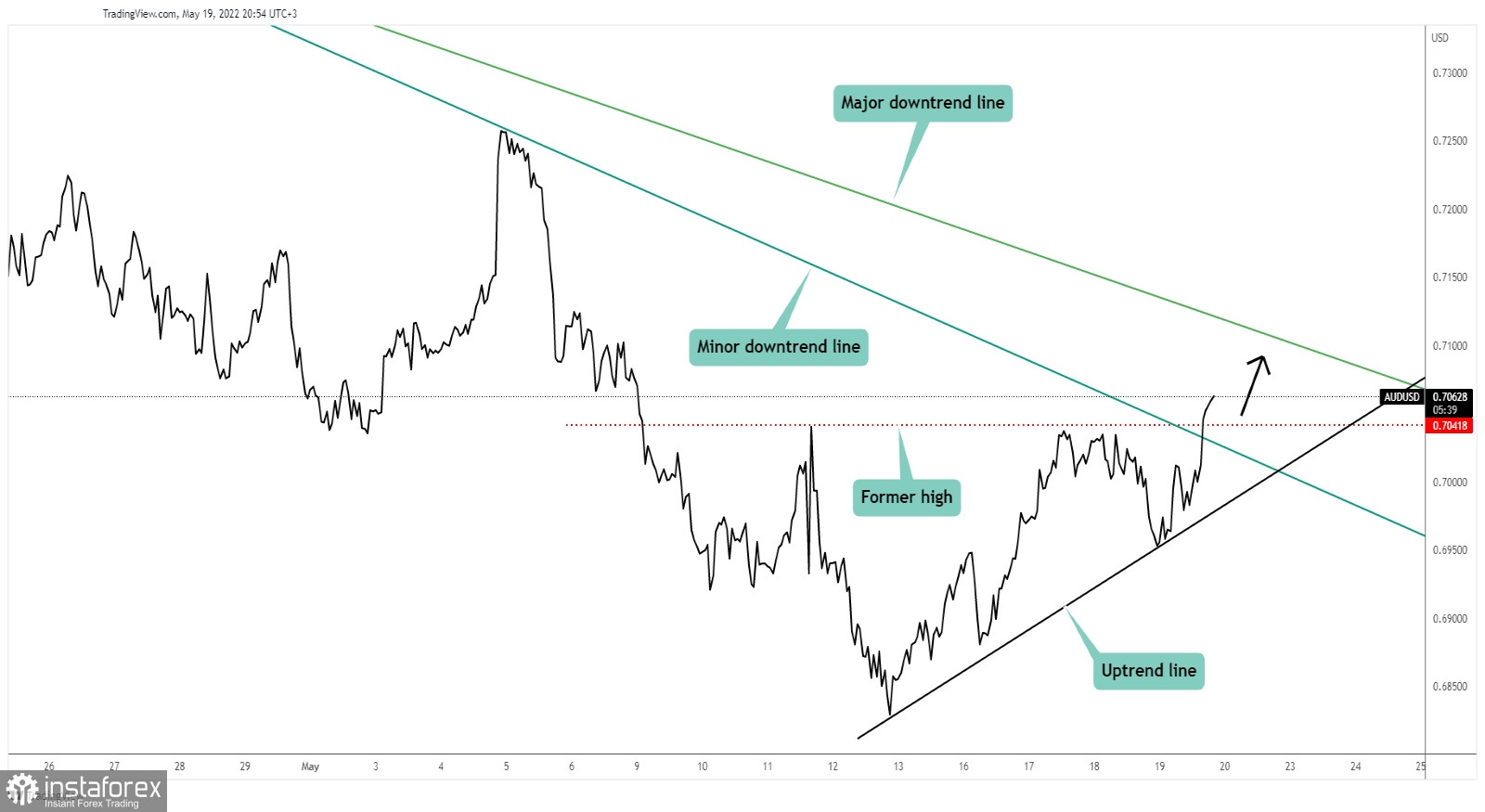 AUD/USD Further Growth!
The AUD/USD pair registered strong growth in the short term. As you can see on the H1 chart, the price ignored the 0.7041 former high and the minor downtrend line which represented upside obstacles.
Passing above these levels signaled that the buyers are very strong and that the AUD/USD pair could approach and reach new highs. Still, after its aggressive breakout, the price could come back to test and retest the broken levels before resuming its growth.
AUD/USD Trading Conclusion!
The breakout above 0.7041 and through the minor downtrend line confirmed potential further growth at least towards the major downtrend line. Consolidation above 0.7041 could bring new buying opportunities.
A larger growth could be activated if AUD/USD jumps and stabilizes above the major downtrend line.