Technical analysis: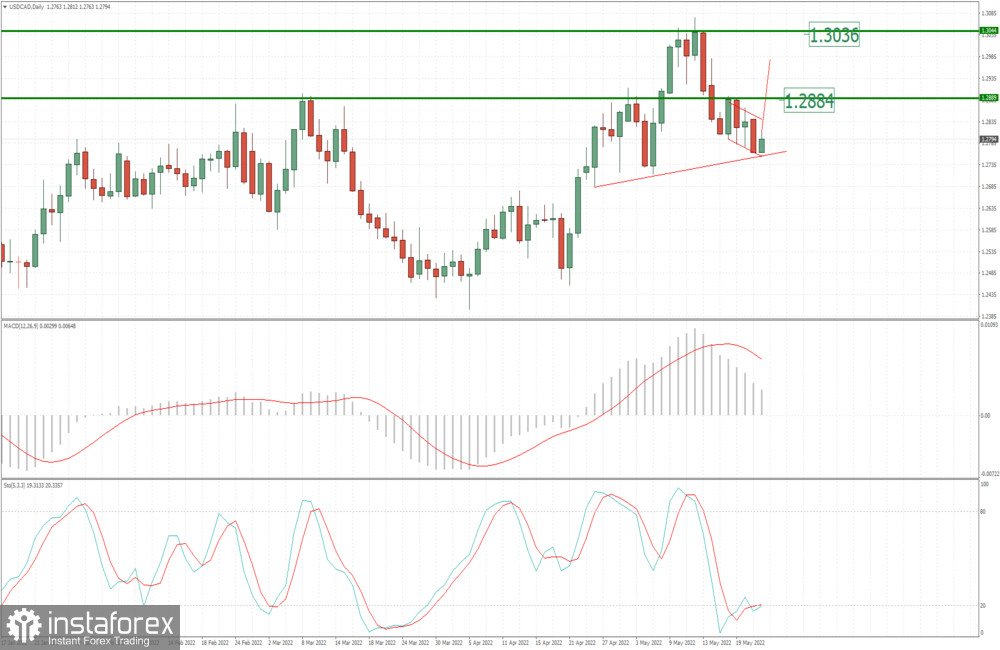 USD/CAD has been trading downside but with very slow tempo and in the overall upside trend, which is sign for me that there is potential for upside continuation.
Trading recommendation:
Due to the upside trend in the background and exhaustion on the downside movement I see potential for the bigger rally.
Watch for potential buying opportunities on the intraday pullbacks.
Upside objectives are set at 12885 and 1.3035
MACD oscillator is showing upside reading, which is good confirmation for the upside trend.
Stochastic Oscillator is showing oversold reading and bullish divergence, which is good sign for further rally.
Key support is set at the price of 1.2700