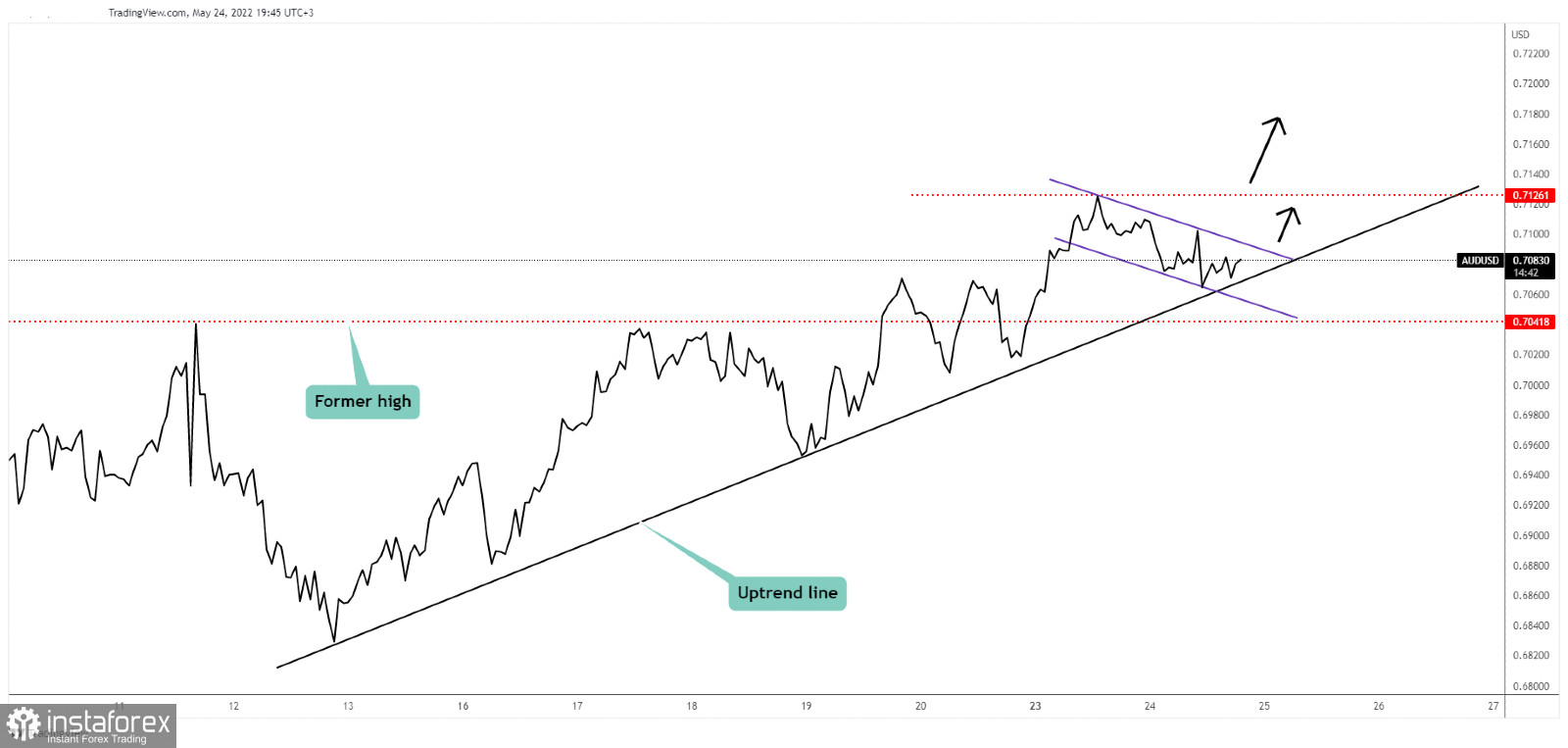 AUD/USD Ascending Channel!
The AUD/USD pair dropped a little after reaching 0.7126. This is seen as an upside obstacle. Still, the price could try to resume its growth as long as it stays above the uptrend line.
In the short term, the price action developed a minor down channel. As you can see, the price is trapped within the minor pattern. This could represent an upside continuation pattern. Staying above the uptrend line and jumping above the minor downtrend line may signal further growth.
AUD/USD Trading Conclusion!
Jumping above the minor downtrend line and above the 0.7126 may confirm an upside continuation and could bring new buying opportunities.
Only dropping and stabilizing below the uptrend line could signal that the upside movement is over and that the rate could develop a new downside movement.