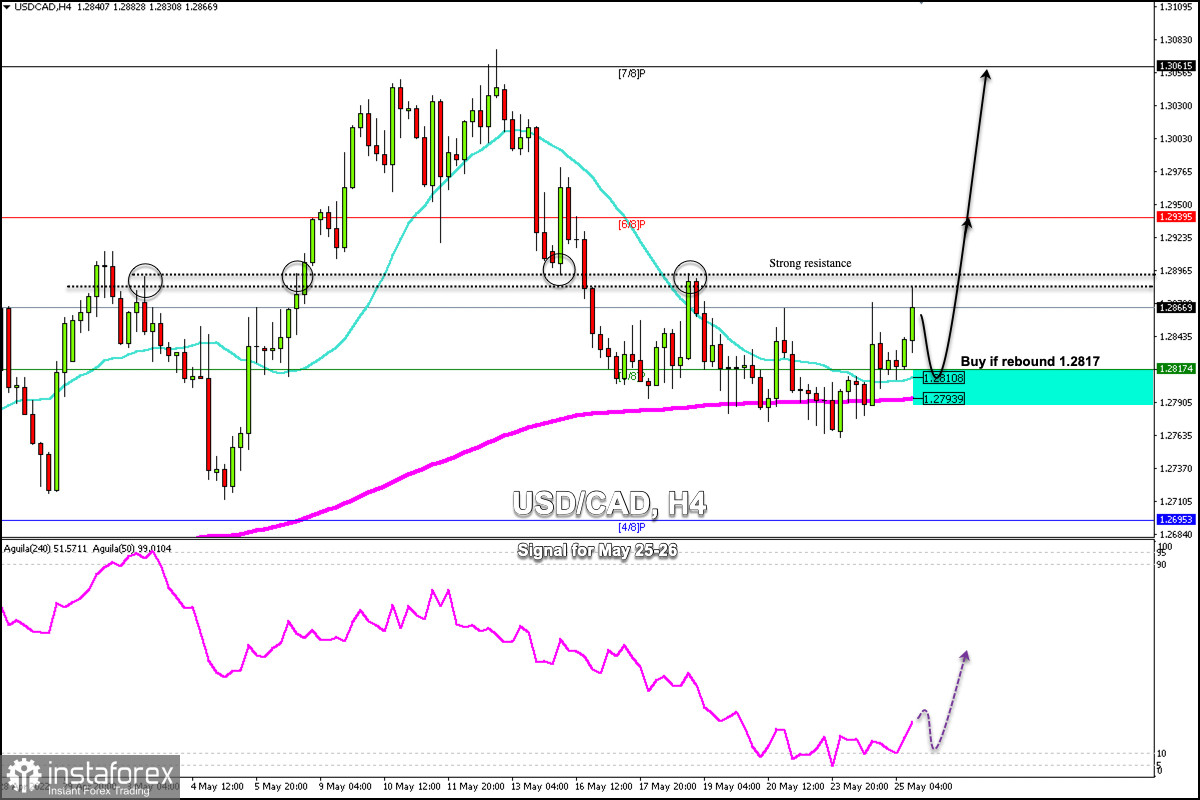 USD/CAD rose sharply in the European session after consolidating above the 21 SMA around 1.2793-1.2817. However, around the 1.2884 zone, there is strong resistance that could prevent the rise of the loonie.
In the afternoon of the American session at 2:00 pm, the FOMC Minutes will be published. It suggests that market participants will be looking for clues about the possibility of an interest rate hike of 0.75% in June.
If the minutes shed light on such a sharp rate hike, USDX could resume its bullish trend in the short term and could give a strong bullish push to the loonie which could reach the zone 6/8 Murray at 1.2939 and even toward the psychological level of 1.3000.
On the other hand, the area of 1.2817 (3/8 Murray) and 1.2810 is the key support zone. If USD/CAD falls below 1.2793 (200 EMA), it could accelerate the move down and could hit 4/8 Murray at 1.2695.
In the next few hours, we expect a pullback in the Canadian dollar and it could fall towards the area 3/8 Murray at 1.2817. Around this area will be a good opportunity to buy, hoping that USD/CAD can reach the area of 1.2939 and 1.3061(7/8 Murray) in the coming days.
On the 4-hour chart, in case the Canadian dollar consolidates below 1.2790, it will be a clear signal to sell with targets at 1.2737 and 1.2695 (4/8 Murray).
Since May 23, the Eagle indicator has been moving in an extremely oversold area. Therefore, in the next few hours, the Canadian dollar is expected to continue its rise as long as it remains above 1.2790 (200 EMA).