The price of bitcoin plunged in the first part of the day. It has registered a 7.24% drop from 30,189.70 yesterday's high to 28,003 today's low. In the short term, the crypto continues to move sideways. Technically, the price action signaled exhausted sellers, so a new bullish momentum is in cards.
In the last 24 hours, BTC/USD is up by 0.57%but it's in the red by 1.93% in the last 7 days. During its massive drop, the altcoins plunged as well.
BTC/USD Downside Seems Limited!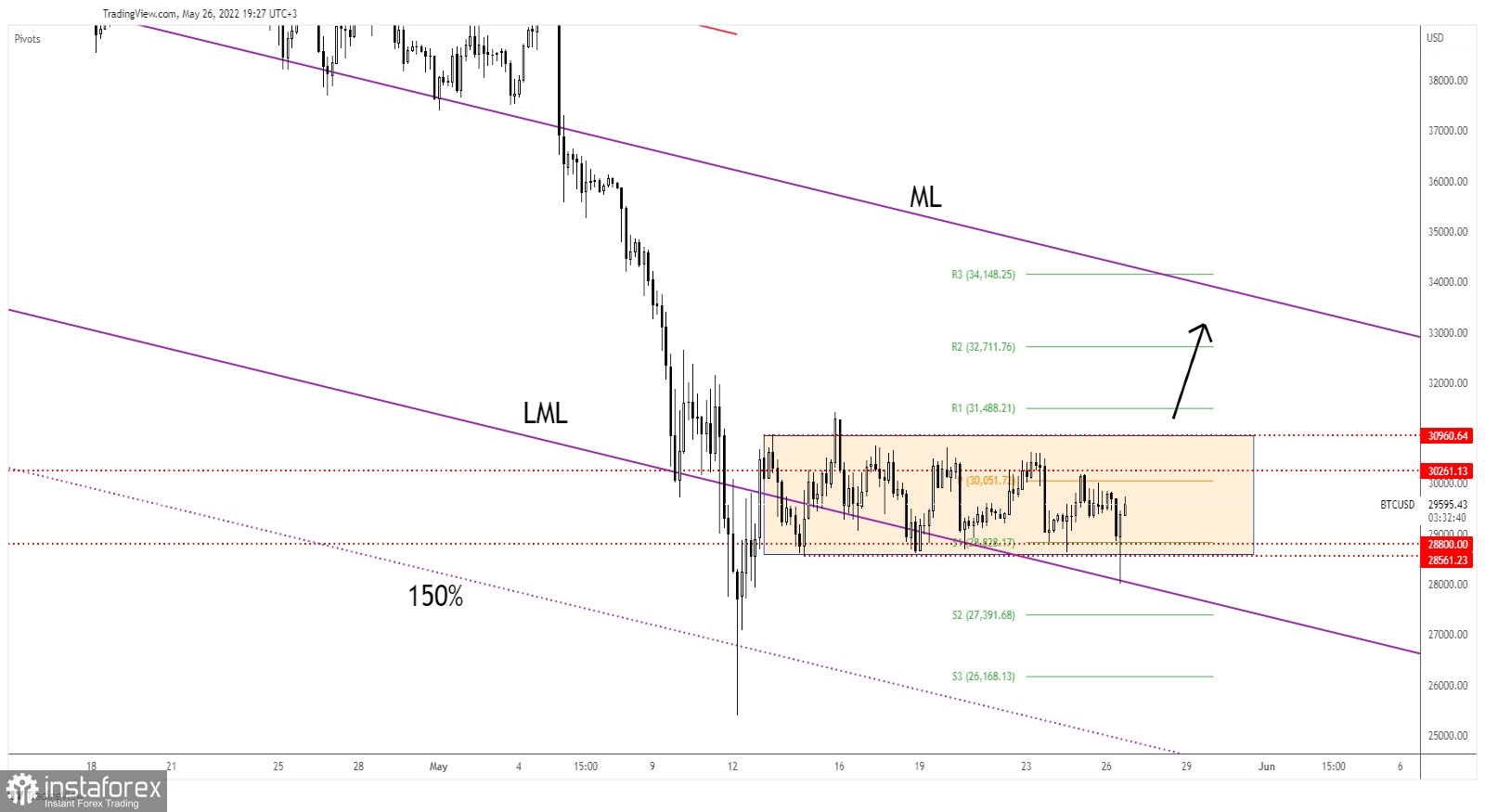 BTC/USD registered only a false breakdown with great separation below 28,800 - 28,561 static support and below the lower median line (LML) signaling strong demand. Now, it's trading in the green but it remains to see if will have enough bullish energy to be able to take the 30,261 resistance.
30,000 psychological level is seen as an upside obstacle as well. 30,960 represents a critical static resistance. Only escaping from the range pattern between 30,960 and 28,561 could bring new trading opportunities.
BTC/USD Forecast!
The false breakdown with great separation below the support levels followed by a valid breakout above 30,960 may signal further growth towards the median line (ML), up to 33,000 and 34,000 psychological levels.