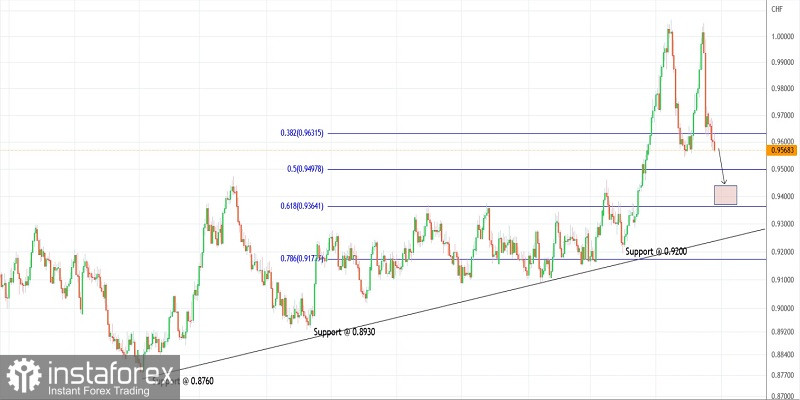 Technical outlook:
USDCHF has reversed its early gains of 0.9630 and dropped through the range bottom close to 0.9560 before finding mild bids. The currency pair is seen to be trading close to 0.9570 at this point in writing and is expected to break below the 0.9550 range bottom. If successful, bears will remain in control and further drag prices towards 0.9365 going forward.
USDCHF might change its near-term price action from unfolding as a triangle to completing a standard flat and terminate below 0.9550. On the other side, if prices hold above the 0.9550 interim support, the range might persist. The currency pair has produced a larger degree upswing between 0.8760 and 1.0064 recently, which is being retraced.
USDCHF's potential bearish target is seen towards 0.9365, which is the Fibonacci 0.618 retracement of the recent larger degree upswing between 0.8930 and 1.0064 respectively. It would be interesting to see how prices will react at around 0.9550 as bulls might get back in control from there.
Trading plan:
A potential break below 0.9550 might trigger a sell-off at 0.9365
Good luck!