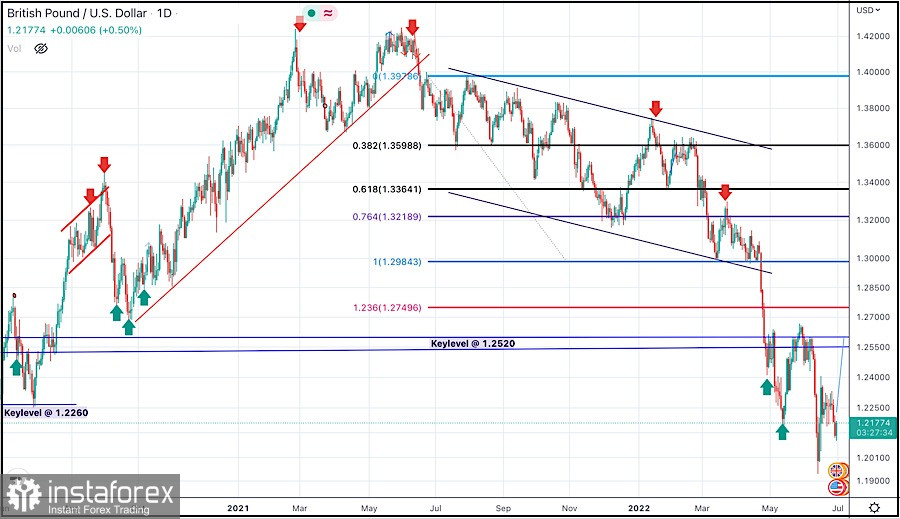 Recently, the GBP/USD pair remained under bearish pressure to challenge the new low around 1.2150 again which was temporarily bypassed few days go.
Immediate bullish rejection was expressed around 1.1950 bringing the pair back above 1.2150 again towards higher price levels.
Bullish persistence above 1.2300 will probably enable further bullish continuation towards 1.2550 and probably 1.2650 where further decisions can be taken.
On the other hand, another bearish visit may be expected to challenge the price level of 1.1950 again if sufficient bearish momentum is expressed.