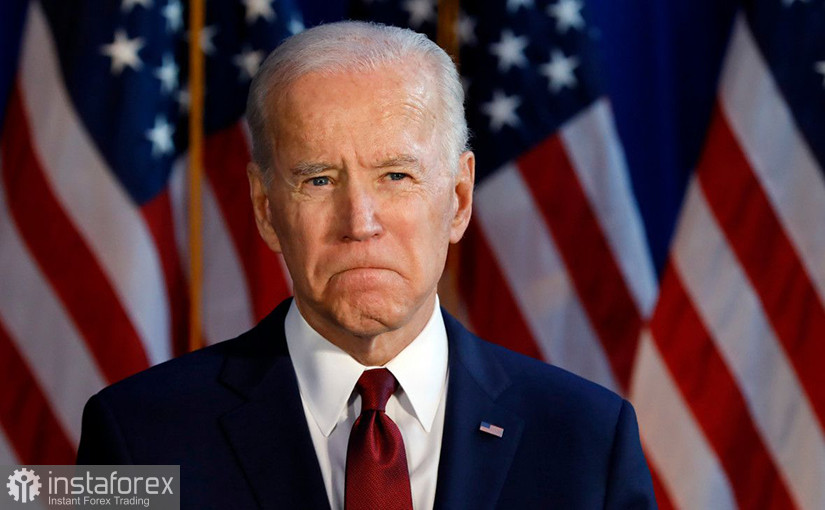 As we said this morning, the US President made an extensive speech in Michigan the other day. The United States Government is now on the verge of making important decisions. Important for the country's future and for its economy, which has recovered very well from the crisis in the last year. However, at the same time, it may collapse again if the US Senate does not approve an increase in the debt limit or its postponement by October 18. Many high-ranking officials have spoken about this recently, so the turn remained only for Joe Biden. And the US president did not disappoint traders. He urged Republicans to stop playing with the American economy. He noted that if a positive decision on the government debt limit is not made, it will shake the position of the US dollar as the world reserve currency. Moreover, it will lower the country's credit rating and increase the interest paid on the current government debt. In addition, many experts expect the announcement of a "technical default" and the fall of the US stock market.
Recall that the US Congress approved a bill earlier to avoid a "shutdown" that occurs when lawmakers cannot agree on the amount of budget funds allocated. In such cases, some government agencies go on vacation for an indefinite period. However, now American lawmakers have hedged their bets, so there will be no "shutdown." Nevertheless, it is still impossible to delay until October 18 to raise the debt limit. At least, that's what Janet Yellen thinks, who added to all her sayings the other day the phrase that "delaying the moment of deciding until the last minute can cause serious damage to American business and undermine consumer confidence." Recall that at the moment, the US national debt has grown to $ 28.5 trillion.
Joe Biden, in turn, made it clear to Republicans this week that time is running out, and now is not the time to play political games – we need to save the country from another crisis. Nevertheless, this issue has not yet been resolved, and experts believe that the situation is quite complicated. Next month, the Fed will start curtailing the quantitative stimulus program, which implies the purchase of American debt securities worth about $ 80 billion per month. However, it is the US Congress that will have to make the appropriate decision first. Experts also expect that the US dollar may continue to grow in the near future against the background of a very likely curtailment of QE. And this, in turn, can cause an increase in the cost of servicing debts, both state and corporate, and lead to a series of bankruptcies. Thus, the "bubble" in the US stock market has already inflated, and the "black swan" of the US national debt is already flying in the sky.