BTC/USD, H1 timeframe: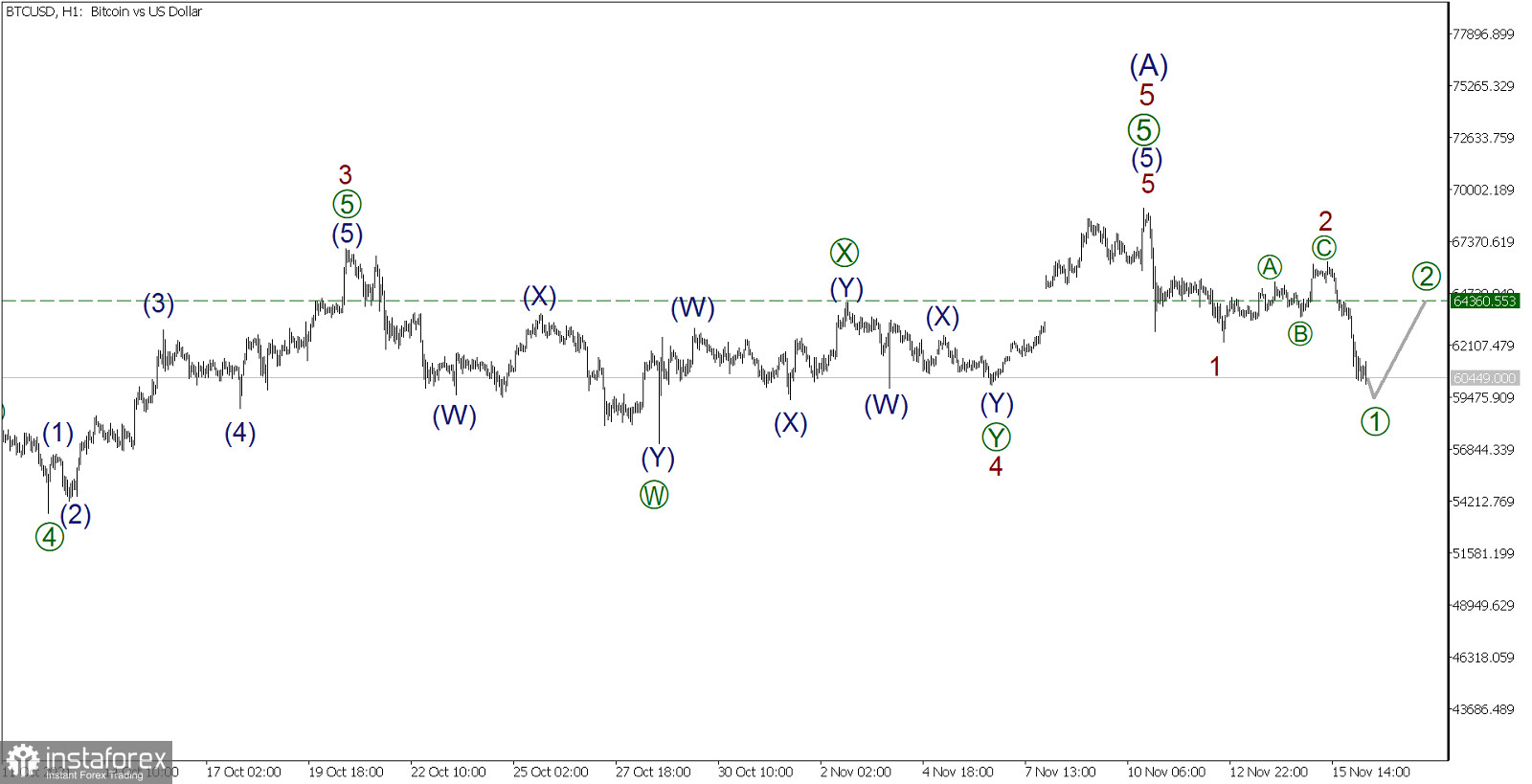 Let's continue to analyze the situation in the cryptocurrency market using the Elliott theory.
Considering the markup of the main cryptocurrency pair BTC/USD on the hourly timeframe, it is assumed that the price has completed its growth within the global impulse wave (A), which consists of five sub-waves 1-2-3-4-5. On the current chart, we see only the final part of this large impulse figure.
There is a high probability that the price began to move within a new bearish trend after the end of wave (A) since apparently, the initial part a new impulse can be observed. The sub-waves of the smaller wave levels 1 and 2 were completed. Sub-wave [1], which is part of the third wave, is expected to be done in the near future, and then the price may rise slightly in a small correction to the level of 64360.55.
Currently, one can consider opening buy deals to take profit at the end of the correction [2].
Trading recommendations:
It is suggested to buy from the current level. Take profit will be considered at 64360.55.