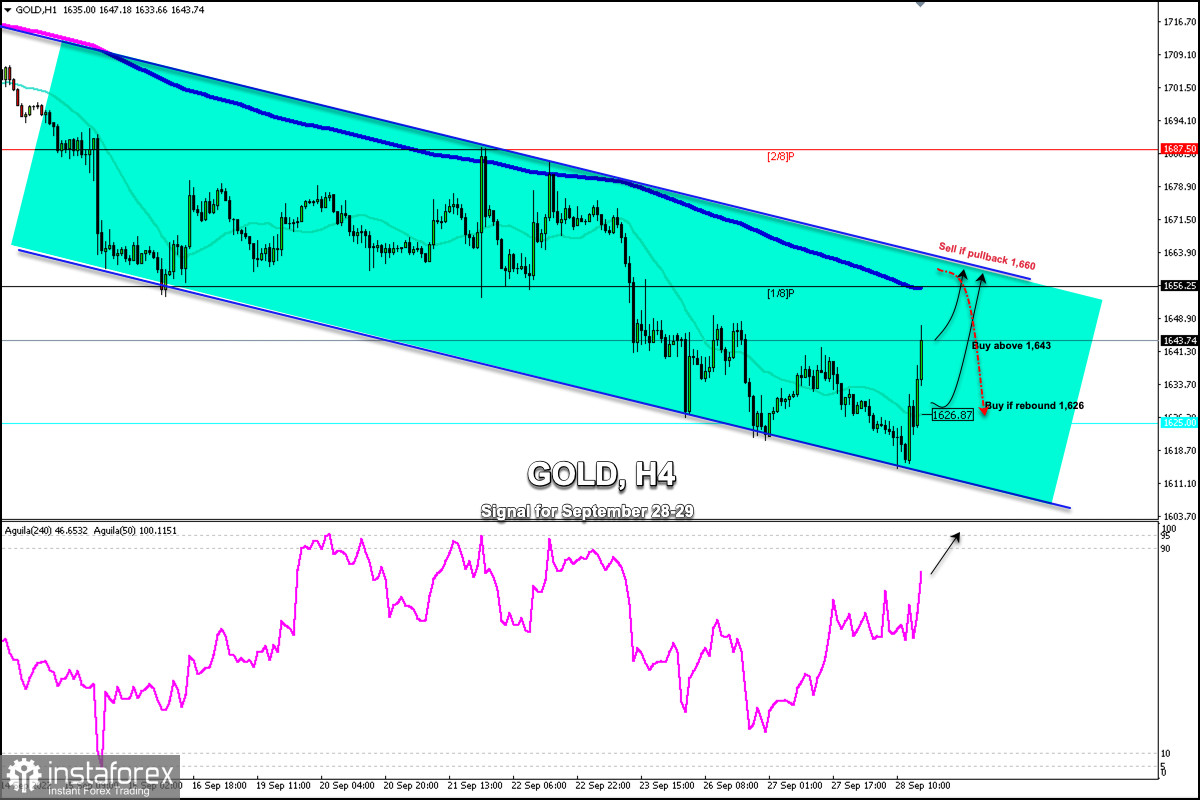 Early in the American session, gold is trading at around 1,643.74. A strong technical bounce is seen after the price reached the bottom of the downtrend channel around 1,614.71.
Gold is located above 0/8 Murray and above the 21 SMA located at 1,626. This gives gold a positive outlook and it is likely that in the next few hours it will continue to rise and may reach the 200 EMA located at 1,656. It could even reach the top of the downtrend channel around 1,660.
US Treasury bond yields fell sharply as the US dollar technically corrected away from recent highs, and this helped gold rally from support at 1,614.
The main trend is still downward according to the daily, 1-hour, and 4-hour charts. A sharp break of the downtrend channel could accelerate the bullish move and the price could hit the resistance of 2/8 Murray at 1,687.
On the other hand, in case there is a pullback to the top of the downtrend channel around 1,656-1,660, it could be an opportunity to sell and gold could fall back towards the support of 1,625.
The fact that gold is now above the 21 SMA means that there could be a technical bounce around this area. From this level, the bullish bias could resume again.
Finally, if gold loses the support located at 1,626 (21 SMA), it could come under bearish pressure again which could push the price to the bottom of the downtrend channel at 1,610. Gold could even fall to the psychological level of 1,600.