The GBP/USD pair moves sideways in the short term trying to attract more buyers before developing a larger rebound. As you already know, the price registered a massive drop, so a rebound is natural also because the Dollar Index is in a corrective phase.
It has changed little in the short term but the US data could bring strong moves today. The Unemployment Claims indicator is expected to be at 215K versus 213K in the previous reporting period while the Final GDP could report a 0.6% drop. Also, the Canadian GDP could move the rate.
Tomorrow, the fundamentals will move the price as the UK is to release the data on the Final GDP, Current Account, Revised Business Investment, etc., while the US Core PCE Price Index is seen as a high-impact indicator.
GBP/USD accumulates more bullish energy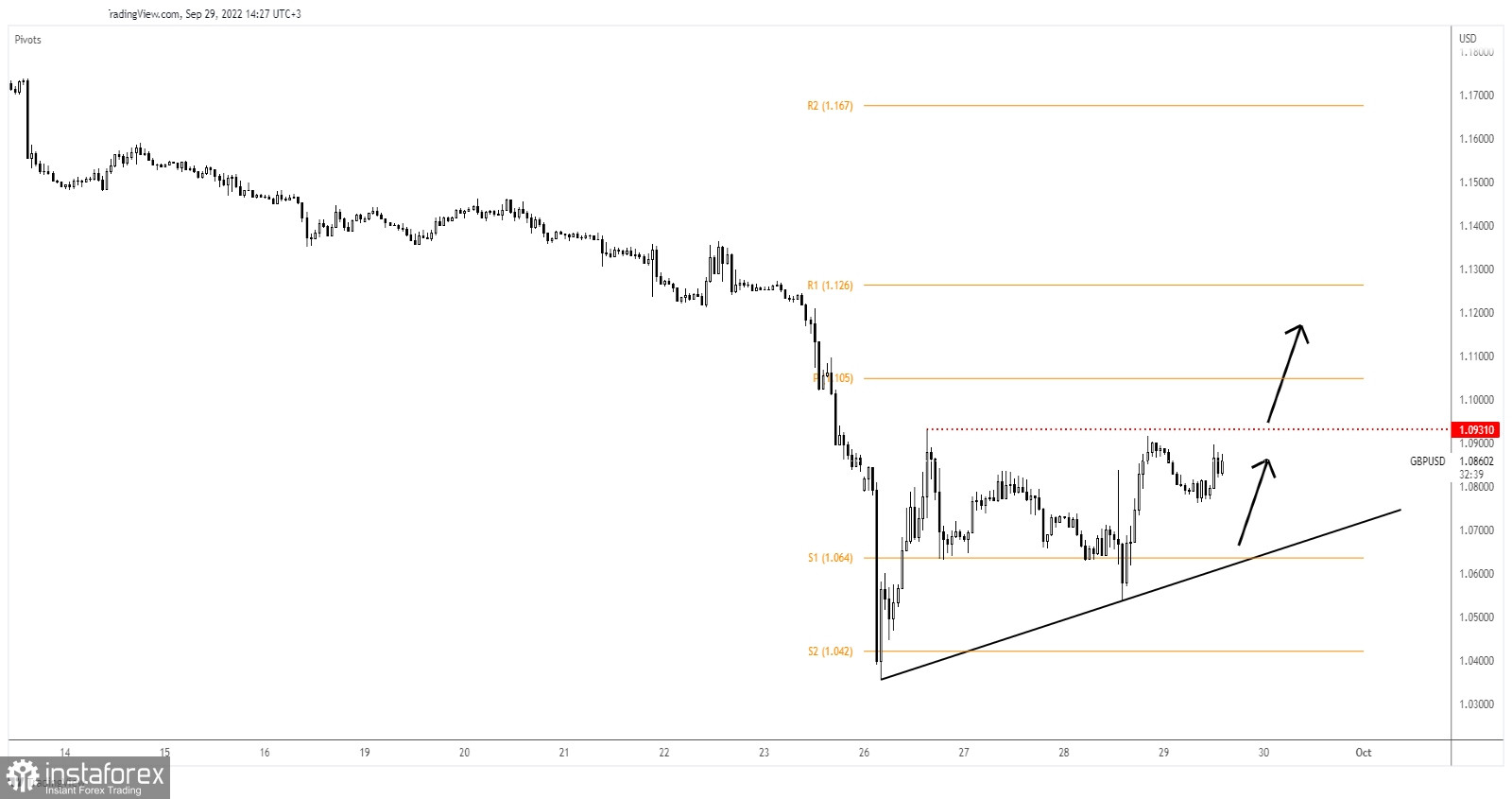 GBP/USD has developed a triangle pattern in the short term. The uptrend line stands as dynamic support while 1.0931 represents an upside obstacle. Staying near this static resistance may signal an imminent breakout.
In the short term, better than expected US data could keep the pair down, while poor US figures could lift the pair. Technically, after its strong bounce from 1.0356 lower low, a temporary retreat or a sideways movement was natural.
GBP/USD prediction
Staying above the uptrend line and making a valid breakout through 1.0931 will validate further growth with potential targets at the pivot point (1.1050) and R1 (1.1260).