Long positions on AIG shares are hedged by the sale of Johnson & Johnson.
Purchase of American International Group's shares (#AIG). US Insurance and Finance Corporation.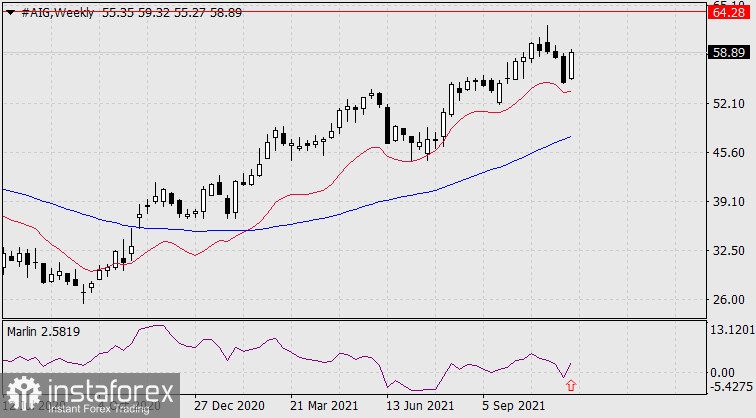 On the weekly chart, the signal line of the Marlin oscillator returned to the positive zone after a short-term (false) breakout into the negative trend zone. The upward target is the level of 64.28, the high of November 2015.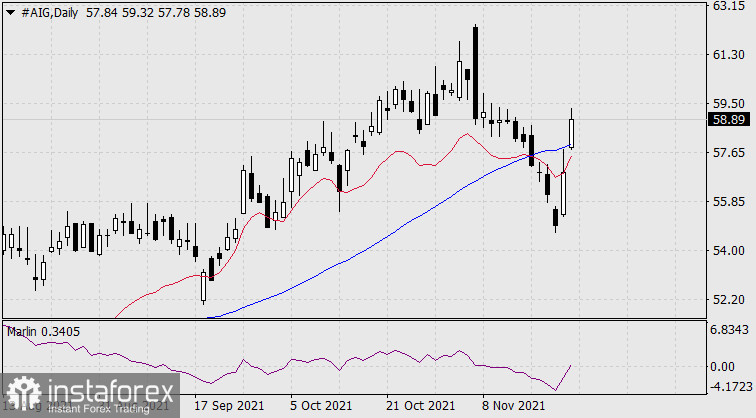 On the daily chart, the price went above the Kruzenshtern line and above the indicator balance line (the red line), the Marlin oscillator penetrated into the zone of positive values. These are signs of further growth.
Sale of Johnson & Johnson's shares (#JNJ). US healthcare conglomerate.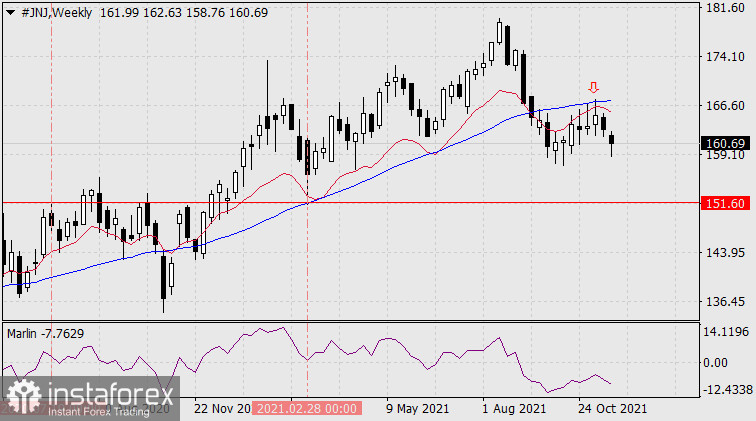 On the weekly scale chart, shares are dropping sharply after the reversal from the Kruzenshtern line (arrow). The Marlin oscillator is decreasing. It may hit the bottom. The bearish target level is located at 151.60, a low of February 2021 and a high of July 2020.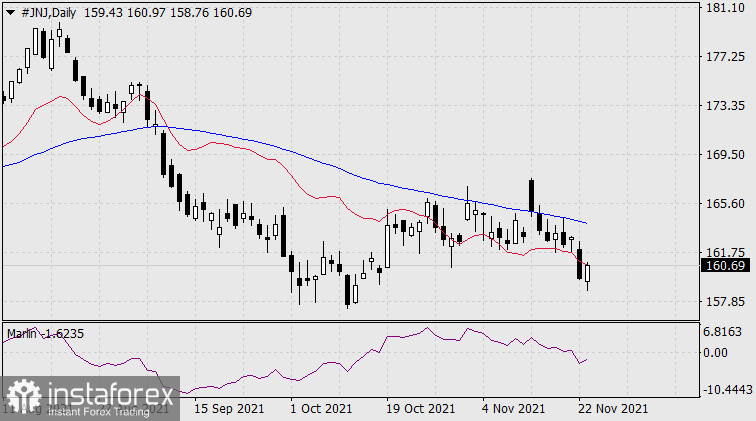 On the daily chart, the price went down drastically after a short breakout of the price above the Kruzenshtern indicator line, fixing below the balance indicator line. The Marlin oscillator has penetrated into the negative zone. So, the price is likely to drop further.