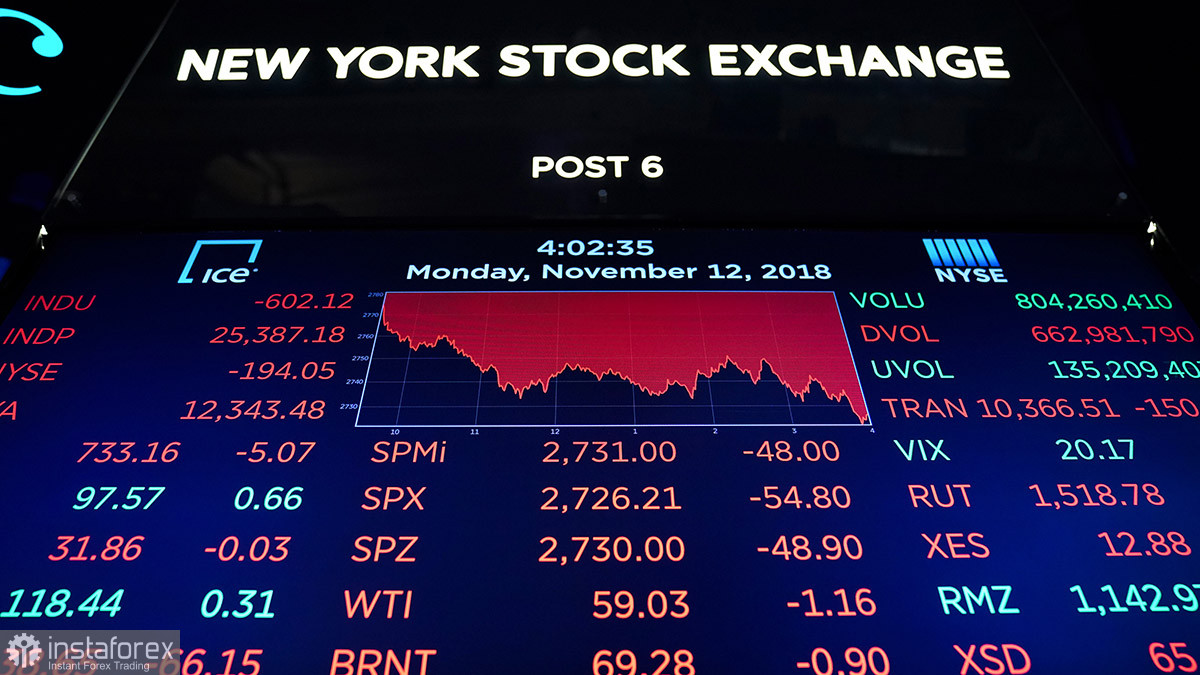 On Tuesday, the NASDAQ, the S&P 500 and the Dow Jones rallied, despite no important economic data being released in the US that day. In a matter of days, the markets recovered the lost ground after a decline that could have been the beginning of a crash. With all-time highs once again within reach, a new uptrend could persist, as the favorable tailwinds from QE are still continuing.
There are still elevated risks for the stock market at this point. While the Federal Reserve won't be contracting its balance sheet in the upcoming year, the ongoing gradual tightening of monetary policy is a bearish factor for stocks. Rising interest rates would boost yields of bonds and deposits, making them more attractive for investors compared to risk assets such as equities. However, this would require a much lower inflation rate - at least 2-3% year-on-year. After all, bonds with a yield of 1.5% are not a good investment when the inflation rate is 6%.
In the meantime, Morgan Stanley strategists see the current Fed policy as posing a greater threat to the markets than the new Omicron strain of COVID-19. An accelerated monetary tightening, soon to be discussed at the Fed meeting in December, would push US stocks and indexes down, strategists said. With a future interest rate hike being pretty much certain, investors demand greater dividends and yields than what many companies can offer. As a result, demand for low-yield stocks could drop. The US stock market is unlikely to ignore the tightening of monetary policy.