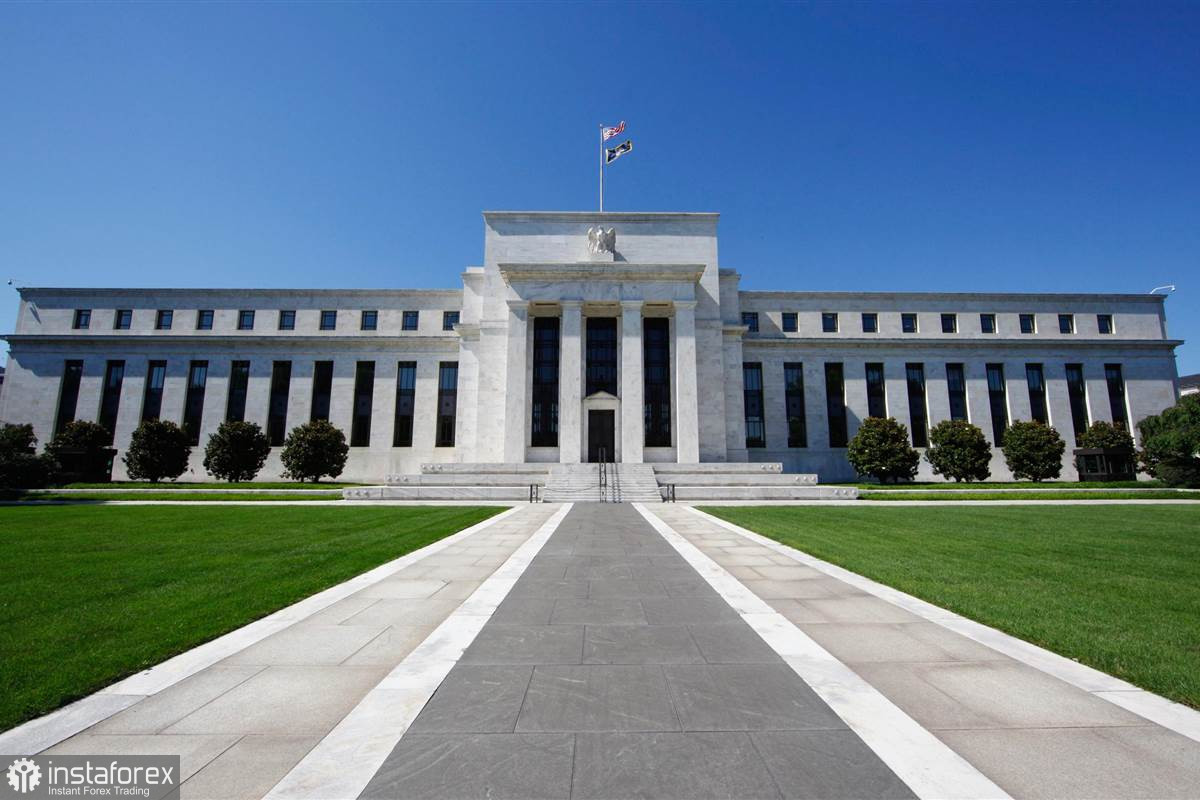 We have already talked about the upcoming FOMC meeting and its possible outcomes. Nevertheless, its influence on the stock market may be somewhat different from that on the forex market. In other words, stock indices could react to almost any changes in monetary policy longer than currency pairs. If we compare the charts of any stock index and currency pair, we could notice the differences between their movements. Indeed, unlike EUR/USD, stock instruments are not Forex that, in theory, could show growth constantly. Of course, corrections and pullbacks sometimes occur, but the stock market has been bullish, in one way or another, for years and even decades. Consequently, it will be not so easy for the trend to reverse. Therefore, we can only talk about a correction even if the Federal Reserve completely abandons the QE program within a few months and starts raising rates. Given all that, we can assume that the impact of the regulator's decision on stock indices will not be as profound as on currency pairs. The outcome of the FOMC meeting will be announced this Wednesday.
So, markets expect the Federal Reserve to reduce the QE program by $15-$30 billion. Let's now analyze the movement of any of the main US stock indices for the past month. The market entered a correction at first. Then, all three indices almost fully recovered in the past one and a half weeks. In other words, the stock indices have lost almost nothing amid the reduction of bond-buying by $15 billion. There has been a small correction but it is no longer relevant. The same scenario could play out again this week. Investors could lock in part of their profits from long positions, which could lead to a correction. Overall, both the cryptocurrency market and the stock market could see a reversal in the next 4 months. After all, the reduction of the QE program by $120 billion a month will definitely have a noticeable impact on the economy.
Therefore, the uptrend is expected to be gradually slowing down in the next 3-4 months, and a deep downward correction will eventually start. It is likely to continue for most of the next year, which could be a year of tightening.