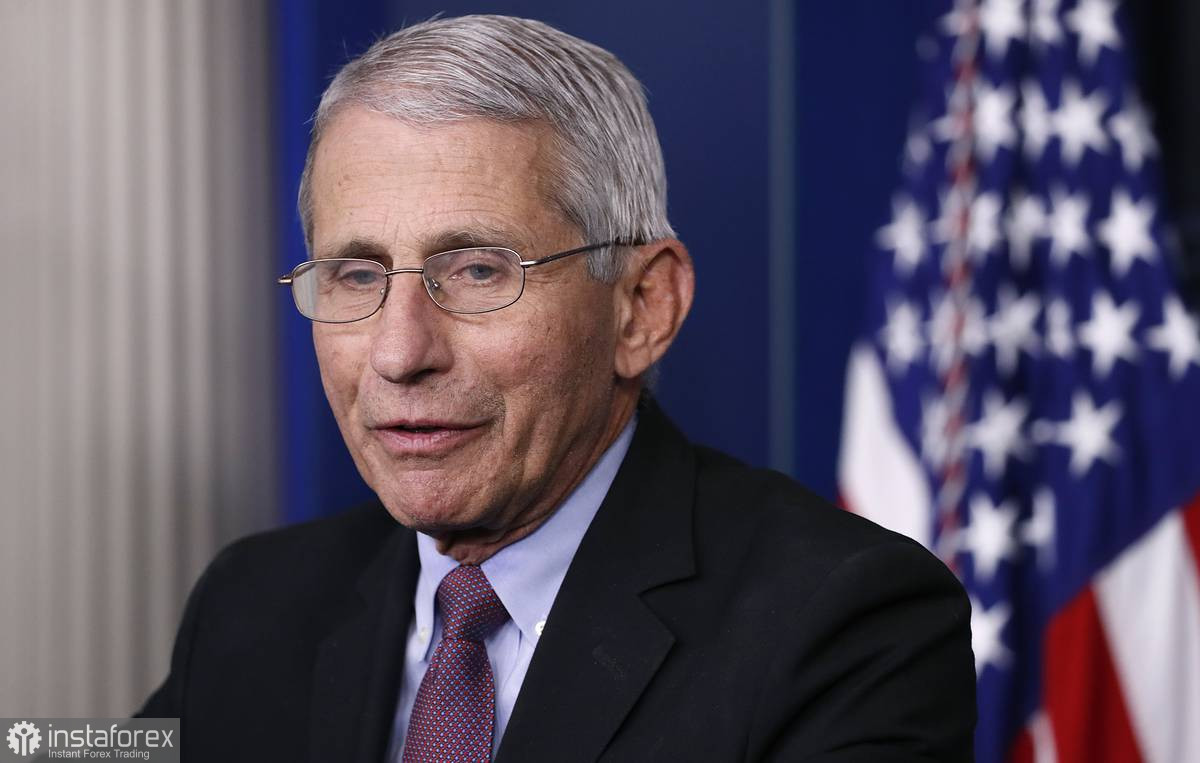 Last week was quite eventful. The main highlight of the week was the FOMC meeting. The regulator decided to accelerate the tapering of the QE program. In addition, Jerome Powell said that the central bank would hike the interest rate two or three times next year. The first key rate increase may occur as early as March when the QE program is fully completed. As I have already mentioned, it is bearish for all risky assets, including stocks. Currently, the stock market is slowing down its growth. Last week, all three main stock indices, the S&P500, NASDAQ, and Dow Jones, declined quite significantly. However, all three indices managed to trade near their historical highs. Thus, I believe that the indices will gradually drop in the coming months as there are no fundamental factors for further growth.
Many other factors are also dragging stocks down. Anthony Fauci, the US infectious diseases chief, said that the Omicron strain would rage in the United States over the next few weeks. "Our hospitals, if things look like they're looking now, in the next week or two, are going to be very stressed with people," Fauci pointed out. He also predicted that there would be a lot of new cases as the strain is the most contagious of all known, as well as more resistant to vaccines and antibodies. Anthony Fauci called on all Americans to get a third vaccine shot. It may prevent a severe course of the disease. He also acknowledged that all existing vaccines are less efficient against the Omicron strain.
Tomorrow, the US president will address the nation and announce what steps the movement will take to combat the new strain spread. He will also mention the risks the virus carries for those who have not been vaccinated yet. "We are prepared for the rising case levels, and [Mr. Biden] will detail how we will respond to this challenge. He will remind Americans that they can protect themselves from a severe illness from Covid-19 by getting vaccinated and getting their booster shot when they are eligible," White House press secretary Jen Psaki pointed out. Many virologists assume that there might a new wave of the coronavirus pandemic because of the new variant. It is unlikely to be more dangerous in comparison with all the previous ones but it is extremely contagious. This is why they expect a surge in new cases. The hospitalization numbers may be high. In some countries, the health system is likely to experience problems with the flow of patients. Naturally, it may affect the global economy as many countries will have to impose lockdown measures. The business sector and economic activity could drop significantly. Thus, a slowdown in the economy is expected in the fourth or first quarters.