The Czech koruna paired with the euro strengthened in holiday trading on Friday to its highest level since February 2020, adding weight after the central bank raised interest rates for the third time in a row this week.
Czech crown shows highs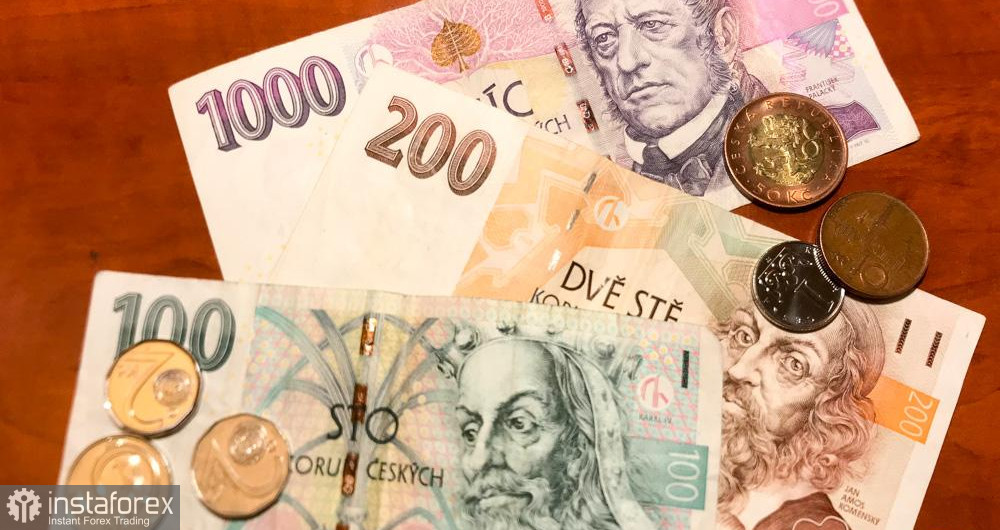 Recall that the local exchange is not working on the eve of Christmas.
The koruna is trading 0.4% higher at 25.00 against the euro at 14:36 GMT. The currency briefly broke through the psychological support level of 25 euros for the first time since the coronavirus pandemic hit the markets in early 2020.
The koruna was the most profitable currency in Central Europe in 2021 with an increase of 4.9%, which once again confirms the thesis about the benefits of the early introduction of rate hikes by the Central Bank.
The exchange rate rose 0.9% after the Czech National Bank surprised the markets on Wednesday by raising the rate by 100 basis points more than expected and said it was ready to strengthen its influence even more to contain the growth of inflation.
The bank's main discount rate now stands at 3.75%, the highest level since February 2008. This is 300 basis points higher than the rate just three months ago.