Yesterday, the USD/JPY pair came under pressure from the stock markets and dropped 35 points. In today's Asian session, the Nikkei 225 lost 1.25%, Shanghai Composite -0.12%, but the dollar is growing against the yen. This speaks of the pair's strength.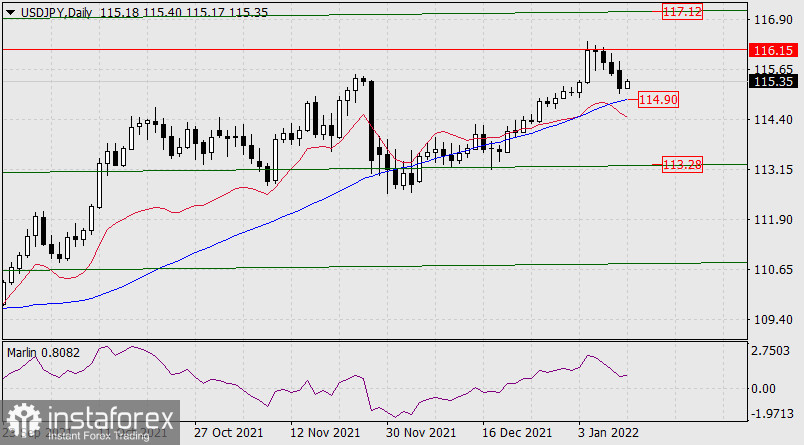 It is very possible that the support for the MACD line on the daily chart in the area of 114.90 will not be worked out and the price will try to break above the target level of 116.15. This success will allow the price to continue to rise to the price channel line to the area of 117.12.
Consolidating under 114.90 opens the target at 113.28. This scenario is currently an alternative one.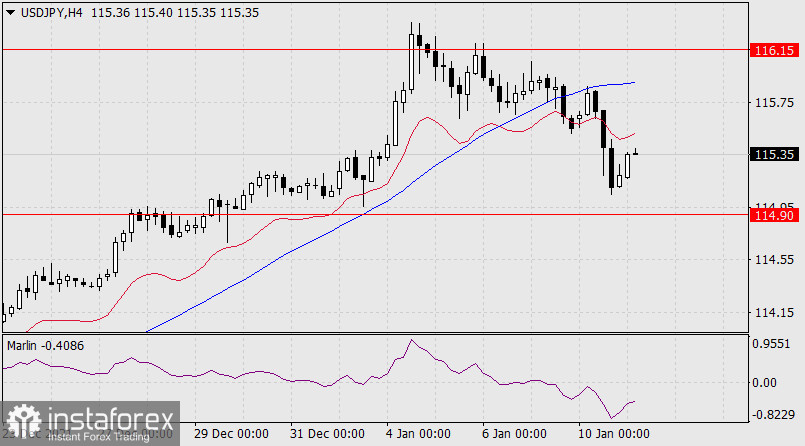 On the four-hour chart, the situation for the pair is completely downward. The price is below the indicator lines, the Marlin Oscillator is in the territory of a downward trend. The expected price increase is fraught with difficulties, therefore it is recommended to wait for the situation to be clarified.