After the market ignored the publication of Eurozone's inflation data and retail sales, a similar reaction was expected to yesterday's unemployment rate data. And so it actually happened. The decline in Europe's unemployment rate from 7.3% to 7.2% did not impress anyone. However, the market noticeably rose almost at the opening of the US trading session. Moreover, the euro and the pound began to behave in the same way – they were declining. It can be recalled that the pound has been rising steadily in recent days in spite of everything, but now, both European currencies now behave identically. The only difference is that the volatility for the pound is slightly higher. This hints that the market is gradually returning to normal, although the speculative component is still extremely high.
As a result, the market returned to the values at which it was at the beginning of the trading day. Given that the market ignores European statistics for the second day in a row, and today, no macroeconomic data is published at all, even in the US, the probability of repeating yesterday's scenario is high. That is, the US dollar's price may start to rise again at the opening of the American trading session, and after a while, it will return to its original values. Apparently, only the inflation data in the United States, which will be published tomorrow, will be able to bring the market out of stagnation.
Unemployment rate (Europe):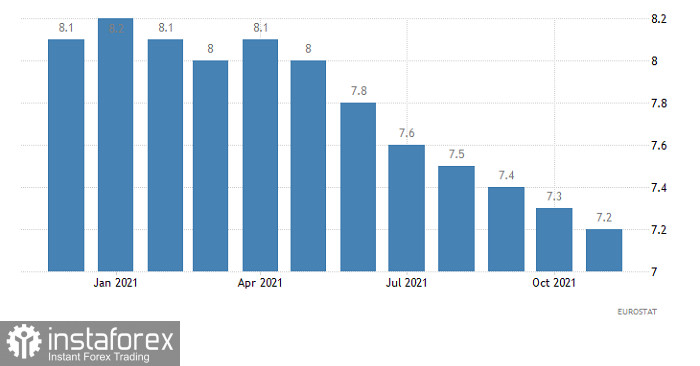 The EUR/USD pair is still moving within the flat despite its periodic price fluctuations. This process focuses on speculators' abundant attention, which will lead to strong price changes sooner or later. Until the control levels of 1.1220/1.1400 are broken, the tactics of trading on a rebound will be relevant.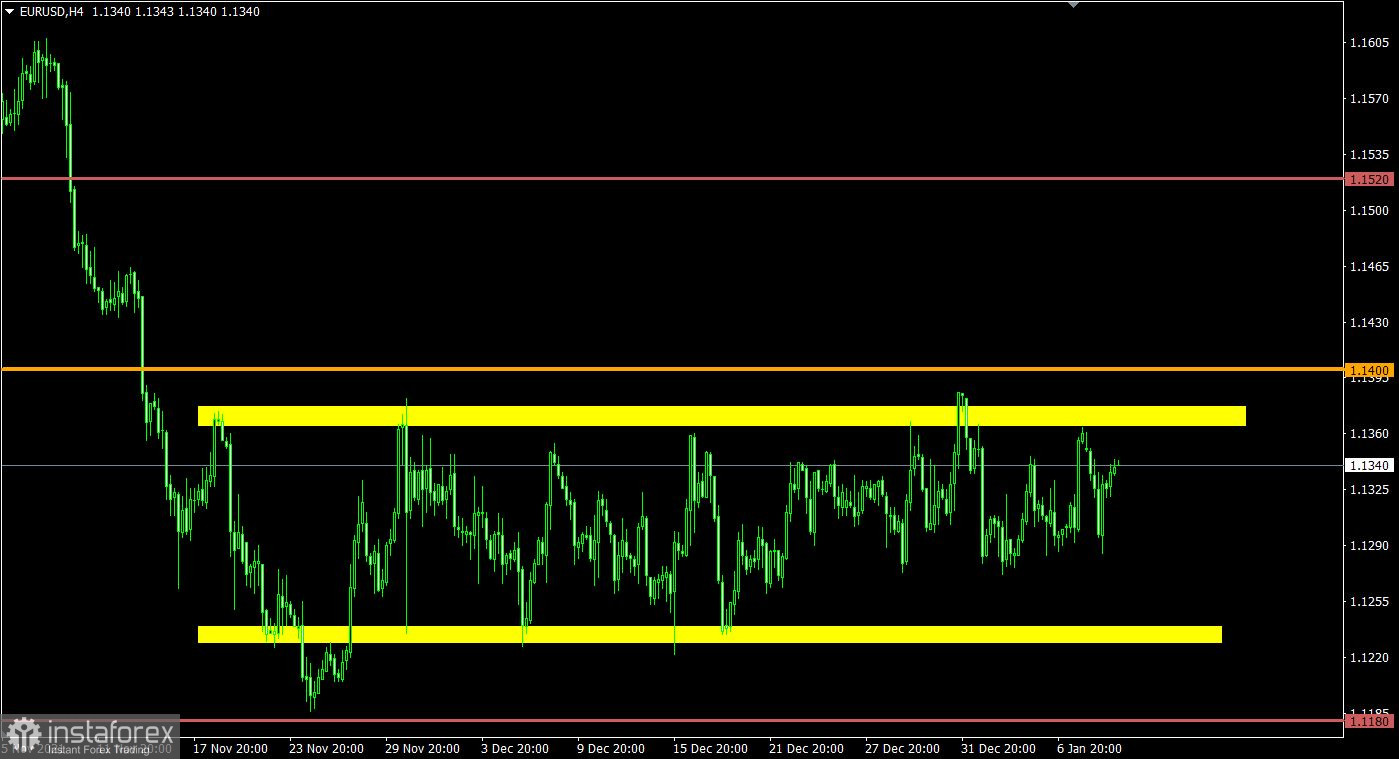 The GBP/USD pair has slowed down the upward cycle within the resistance level of 1.3600, which led to a decrease in the volume of long positions and to a price amplitude in the 50-70 points. It can be assumed that the characteristic price fluctuation will persist in the market and result in the process of accumulation of trading forces. The signal for action will be the price retention beyond one or another border of temporary stagnation.