On Tuesday, the following happened: from the opening of the day, the euro's price increased by 30 points, then it fell to the MACD line of the daily scale (-40 p) and, rebounding from it, closed the day with an increase of 43 points. The rebound from the MACD line indicates the desire to reach a target level, it can be either the nearest 1.1383 or just above 1.1415. The Marlin Oscillator is close to divergence with the price, and this moment indicates a probable overcoming of the signal level of 1.1383, and also a price reversal without reaching the target 1.1415.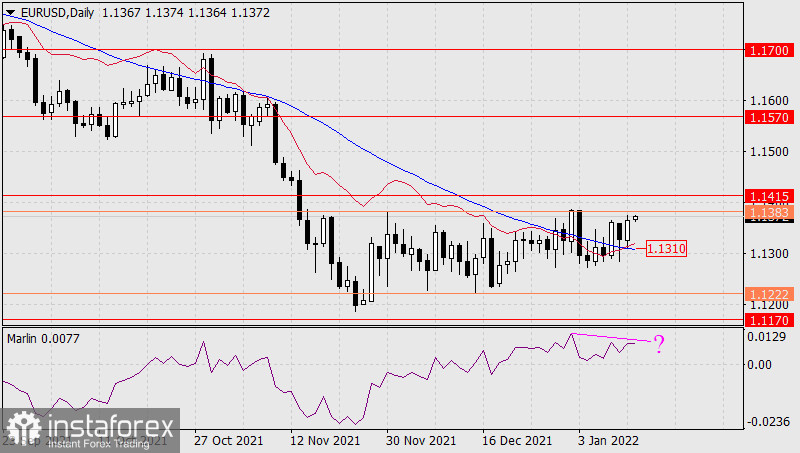 But if the price can settle above 1.1415, then the divergence with the oscillator will not take place and the euro will continue to strengthen in the medium term (target 1.1570).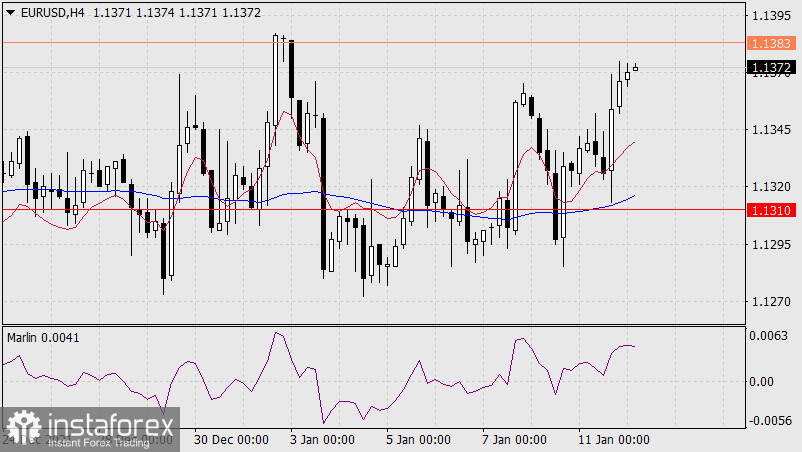 The price is rising across all indicators on the four-hour chart, but Marlin is growing at a slower pace. Probably, a technical basis is being prepared for a downward price reversal. This is the main scenario.