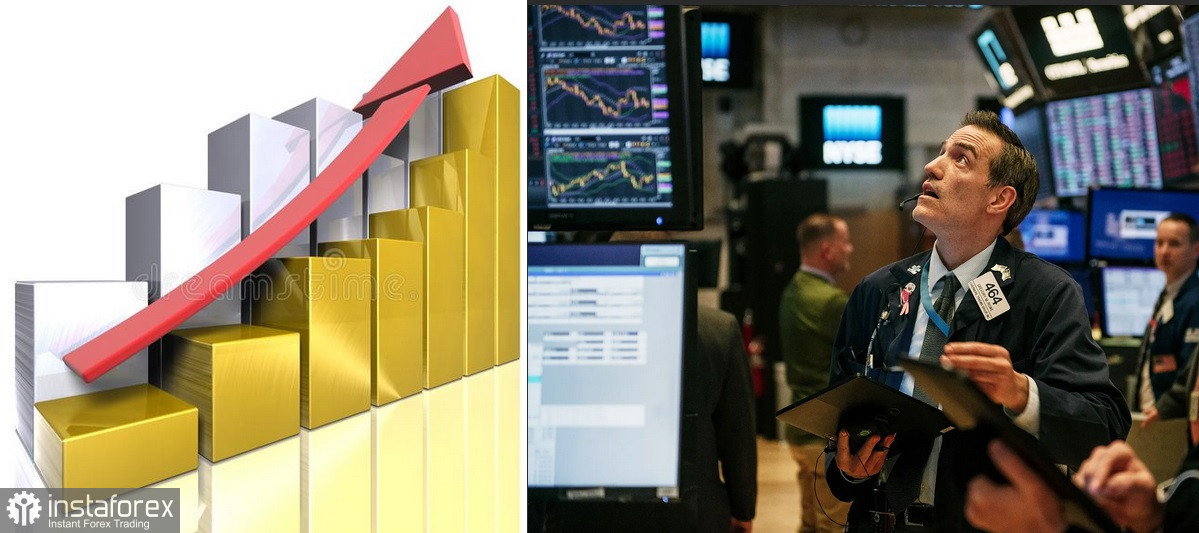 There was a combination of events that led to a dynamic increase in the precious metals markets yesterday.
According to the latest data provided by the government, the main concern is that the current inflation rate in the US is 7%. The last time inflationary pressures were this high was in 1982, 40 years ago. In addition, market participants are focused on inflationary concerns about the Fed's future action at the upcoming FOMC meeting next week.
According to the CME FedWatch tool, there is a 94% chance that the first rate hike will occur this March.
There is no doubt that American corporations are addicted to free money loans. The realization that this monetary policy, which was adopted by the Fed to restore the US economy, is coming to an end. And at the moment, US stocks have been under pressure and traded lower for four of the last five trading days.
NASDAQ has dropped by almost 6% since January 12: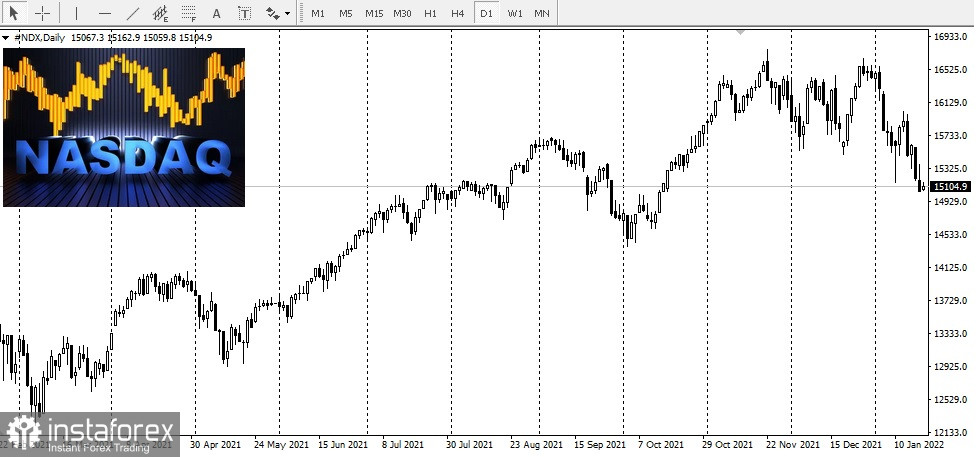 Standard & Poor's is also down by about 4.2%: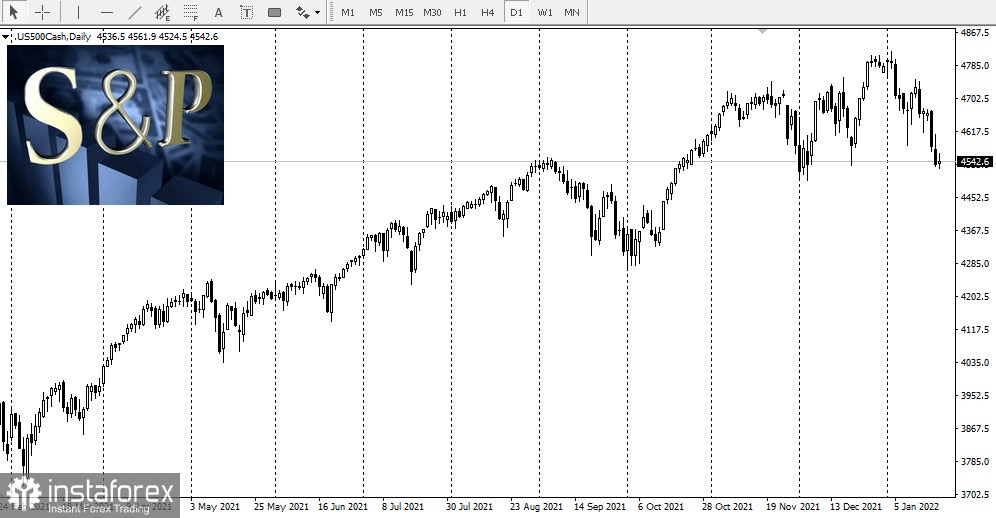 The average Dow Jones Industrial Average lost about 3.61% in value as well: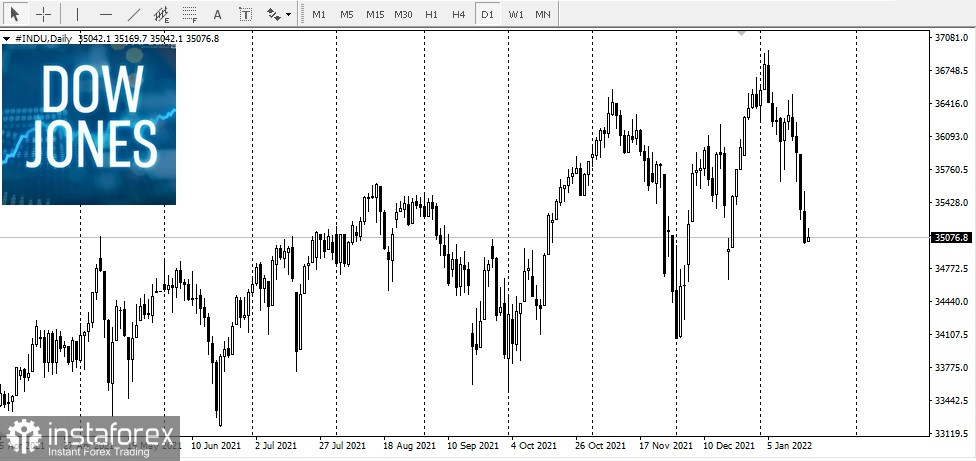 Any of these factors can have a significant impact on the market mood for both US stocks and the precious metals markets, where an ideal environment for the growth of precious metals can be created.
Yesterday, Palladium rose by 5.09%. It gave the largest percentage increase among precious metals: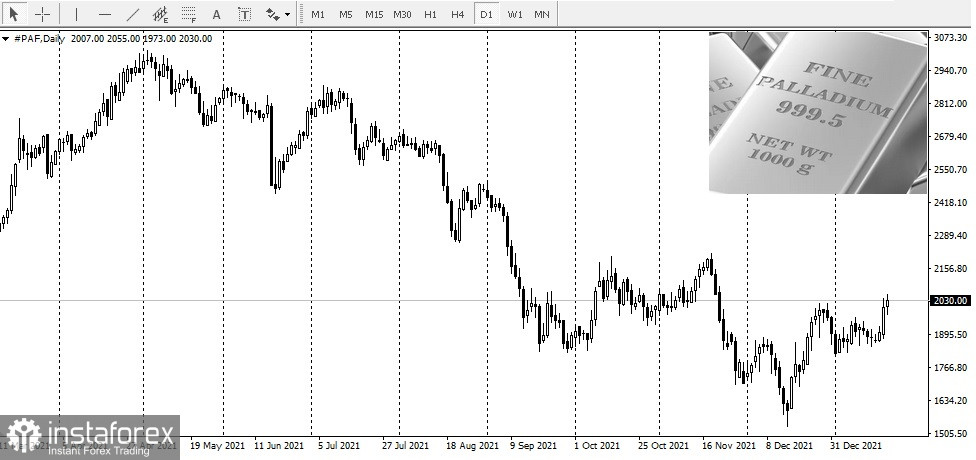 Platinum is also up by 4.58%: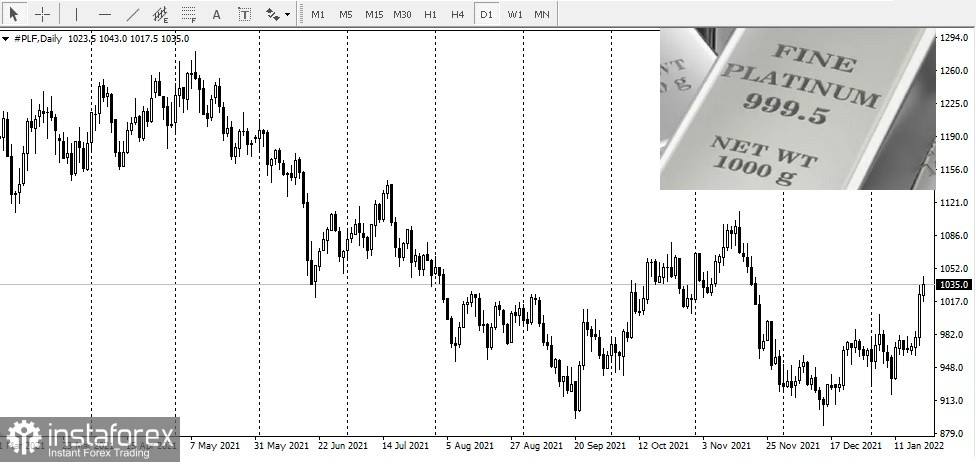 Silver increased by 2.99%: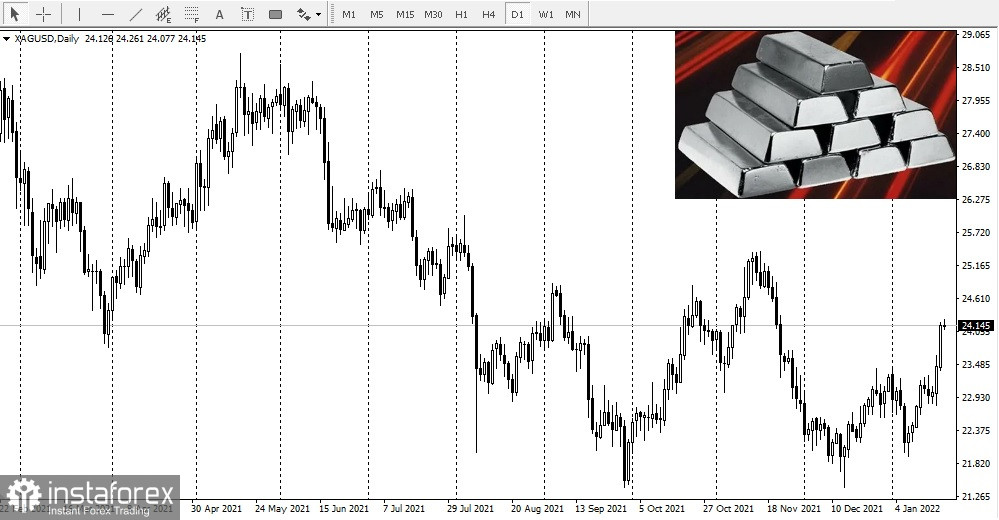 Gold also surged by 1.56%: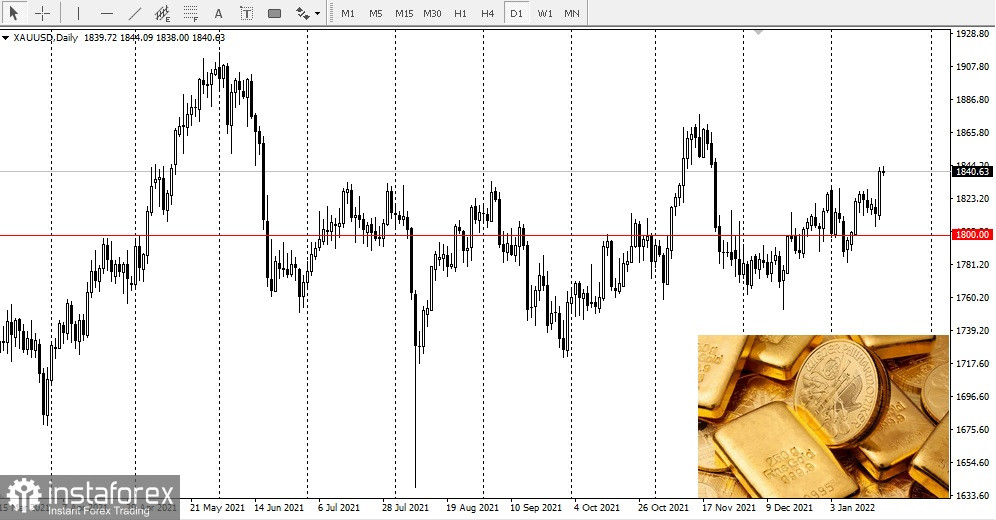 Geopolitical tensions are also starting to favor precious metals as investors become more cautious. The upward movement of metals coincided with the Biden administration's announcement of an additional $200 million in defensive military aid to Ukraine. Simultaneously, the United Kingdom announced that it will also provide military assistance to Ukraine.
However, it is still unknown whether prices can hold their position, especially given rising Treasury yields and the Fed's hawkish sentiment.