Purchase of Pfizer shares (#PFE). Biopharmaceutical company.
On a weekly scale, the Pfizer stock price turned up from the MACD indicator line (blue), and if this is not a reversal, then it is a movement that equates to short-term profit.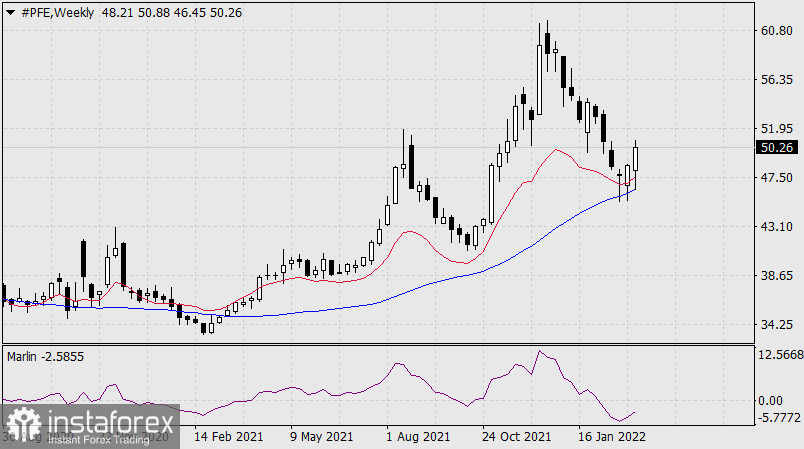 On the daily scale chart, the Marlin oscillator is growing in a positive area, there is a price struggle with the balance indicator line, the transition over which means a shift in the interest of players in purchases. Growth goals: 53.00 - the MACD line, 55.67 - the summit on November 29, 2021.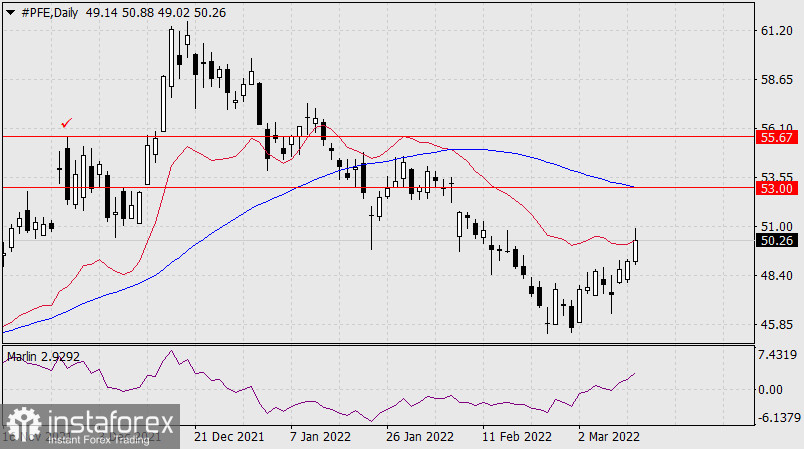 Sale of shares of the Kraft Heinz Company (#KHC). American Food Concern.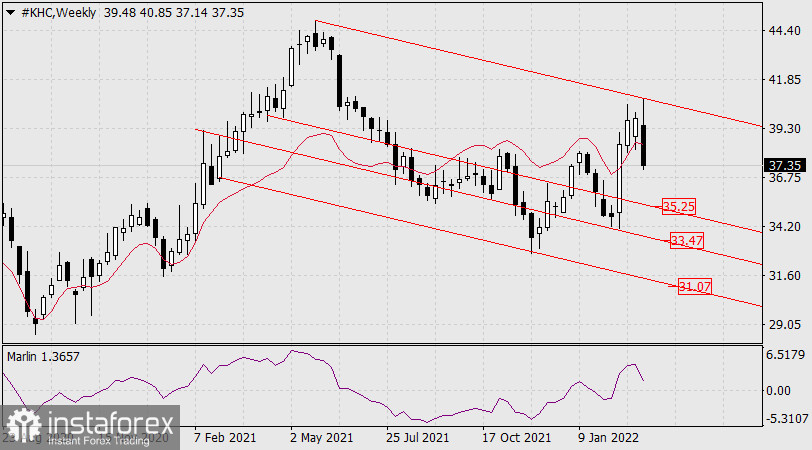 On the weekly scale chart, the price has gone under the balance indicator line, the Marlin oscillator has decisively turned down and is going to attack the zero line - the border with the territory of the declining trend. The reduction goals are determined by the nested lines of the price channel: 35.25, 33.47, 31.07.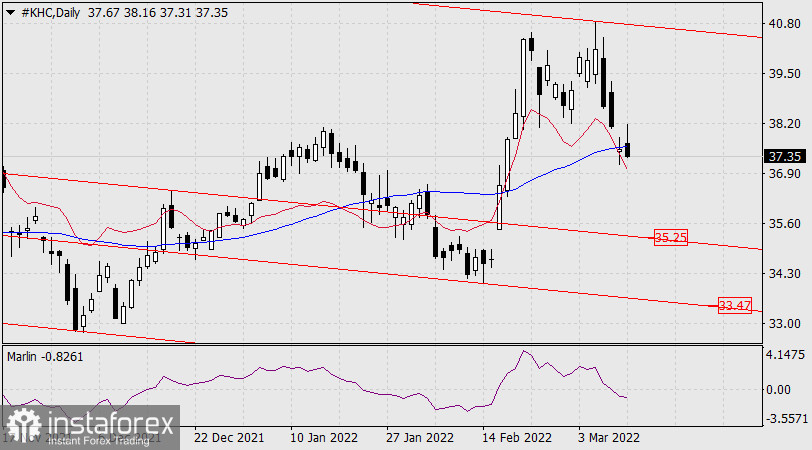 On the daily chart, the price went under the MACD indicator line with the simultaneous transition of the Marlin oscillator to the territory of the "bears". A sales signal has been formed.