Since June 2021, USD/CAD has been trying to fully restore the long-term trend, strengthening from lows near 1.2000. At the time of writing this article, it is trading near the key level 1.2845 (200 EMA on the weekly chart), which separates the long-term bull market from the bear market.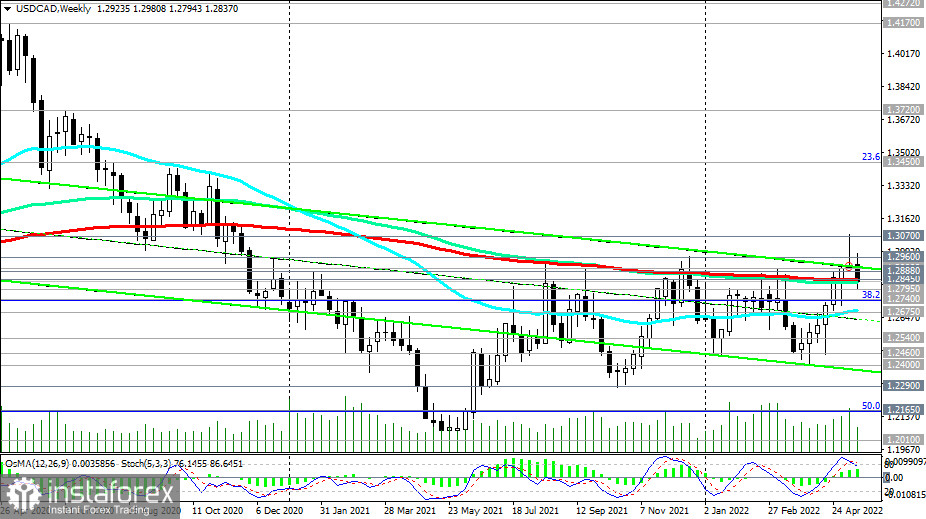 At the beginning of this month, the price broke through this level and managed to rise to the December 2020 top, reaching 1.3076. USD/CAD has been declining this week, but it's too early to talk about a return to the bear market. Only a break of another important and long-term support level at 1.2675 (200 EMA on the daily chart and 50 EMA on the weekly chart) will bring USD/CAD into the bear market zone. At the same time, it is likely that high volatility will remain in the quotes of the USD/CAD pair.
Nevertheless, the USD/CAD pair remains very interesting for both intraday and long-term trading.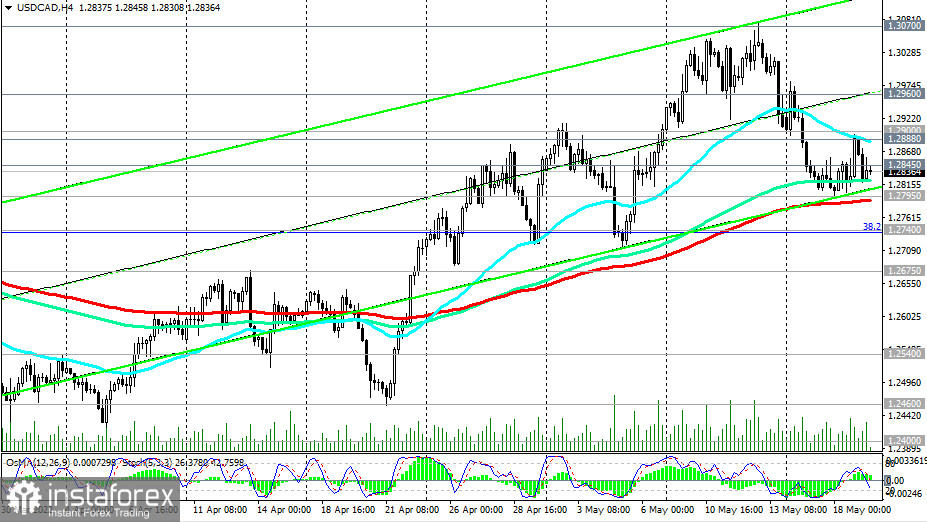 In the future, in a few days and from a technical point of view, a break of the support level of 1.2765 (local bottom and 200 EMA on the 4-hour chart) will be a signal for the resumption of short positions.
In an alternative scenario, a signal for buying will be a breakdown of resistance levels 1.2888 (200 EMA on the 1-hour chart), and 1.2900 (local resistance level).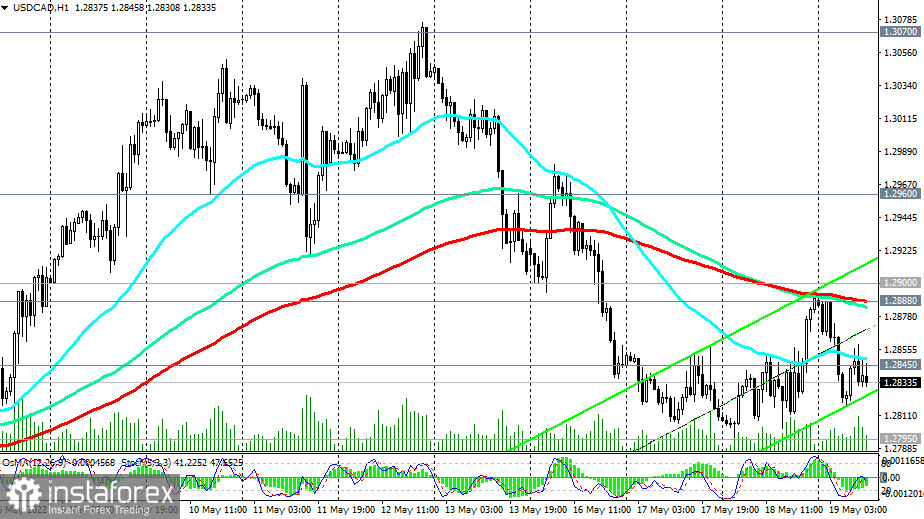 Support levels: 1.2795, 1.2740, 1.2675, 1.2600, 1.2540, 1.2460, 1.2400, 1.2290, 1.2165, 1.2010, 1.2000
Resistance levels: 1.2845, 1.2888, 1.2900, 1.2960, 1.3000, 1.3070, 1.3100
Trading Tips
Sell Stop 1.2785. Stop-Loss 1.2870. Take-Profit 1.2740, 1.2675, 1.2600, 1.2540, 1.2460, 1.2400, 1.2290, 1.2165, 1.2010, 1.2000
Buy Stop 1.2870. Stop-Loss 1.2785. Take-Profit 1.2888, 1.2900, 1.2960, 1.3000, 1.3070, 1.3100