The Japanese yen is now in a difficult situation, it is squeezed by foreign markets; on the one hand, the Japanese currency is trying to strengthen against the dollar against the backdrop of a correction in European currencies, on the other hand, stock markets are developing increased corrective growth from all the fall since the last days of March, and yesterday the S&P 500 jumped by 1.99%.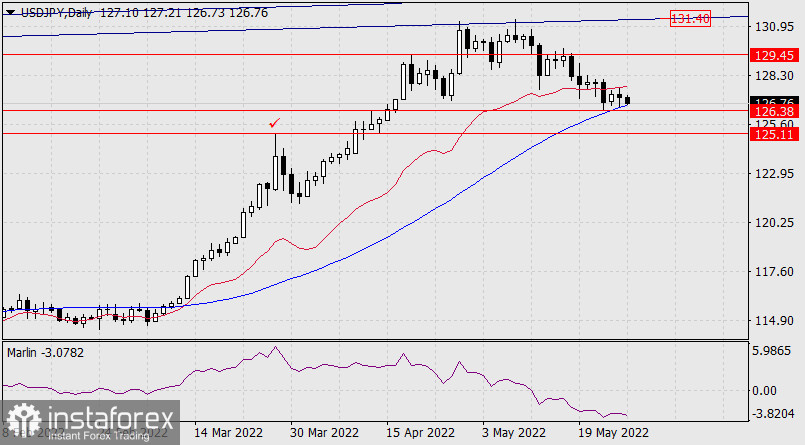 At the moment, the price is supported by the MACD indicator line, maintaining a high interest in risk will turn the pair up towards the target level of 129.45. If the price goes below the MACD line, under the May 24 low at 126.38, it will open a close target at 125.11 – the high on March 28, and a reversal to medium-term growth is likely from it.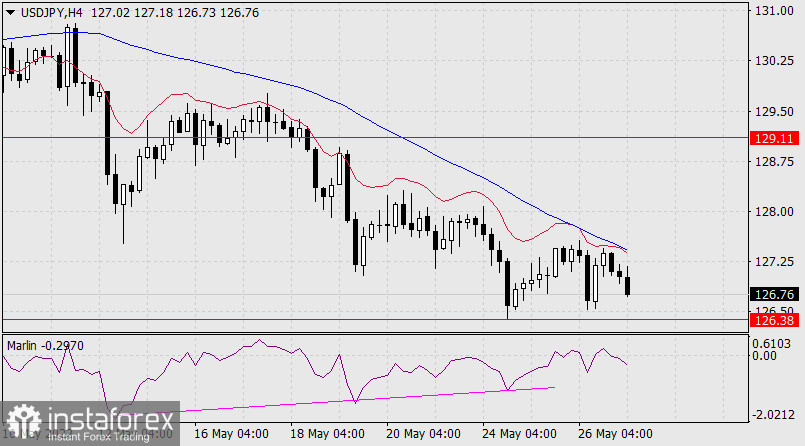 The situation is more bearish on a four-hour scale. After the double convergence, the Marlin Oscillator showed two consecutive false exits to the positive area, now it is falling in the negative area along with the price, which is below the indicator lines. In the aggregate of both price scales, the probability of a short-term decline towards the target of 125.11 looks predominant.