Last night, the euro made a desperate attempt to break above the resistance of the MACD indicator line, and this morning it succeeded. The desperation of the moment is that yesterday's daily trading volumes were the lowest for the month. True, there was a holiday in Switzerland, but the price still needs to do a lot to strengthen the medium-term growth. At the first stage, the price should settle above the MACD line, that is, the day should be closed with a white candle. The nearest targets in this case will be the levels 1.0780 and 1.0830.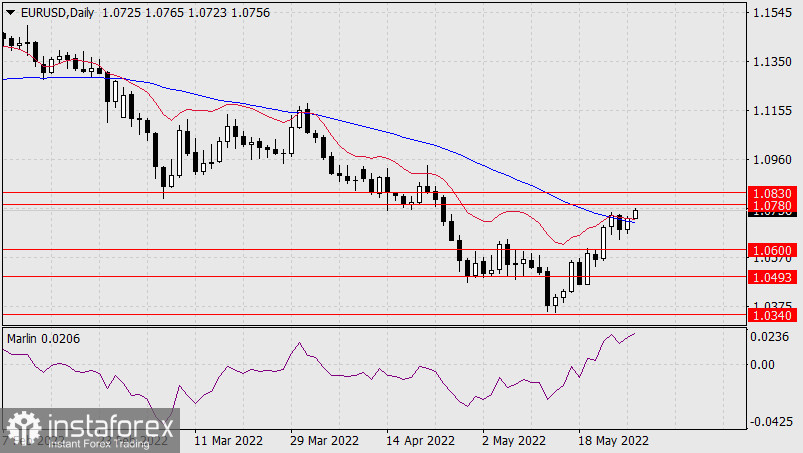 In the current situation, the Marlin Oscillator on the daily scale does not share the price's optimism, so it is worth waiting for the price's reaction at the target levels.
Marlin also does not share the price's optimism on the four-hour chart, there are early signs of the formation of a divergence, and in order to overcome it, the price needs to move noticeably higher.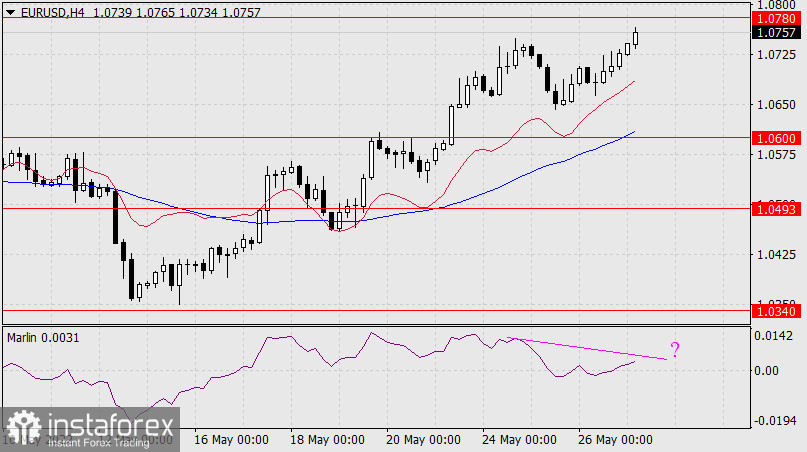 At the moment, the strategically correct decision will be to wait for today's uncertainty.