The market is still struggling to recover from Friday's inflation data in the United States, especially since the panic is fueled by various statements and apocalyptic forecasts. Not only did the sudden acceleration in consumer price growth make everyone talk of a 0.75% rate increase, but yesterday there were already speculations of a 1.00% rate hike.
The meeting of the Federal Open Market Committee (FOMC) is already tomorrow, and the market is not ready for such a strong tightening of monetary policy. Everyone was sure that the Federal Reserve System would raise the interest rate by 0.50%. So since Friday, investors have been reevaluating their positions and preparing for a larger increase in interest rates.
The panic is intensified by the increased risks of the global economy sliding into recession. But the most important thing is that it turns out that even a strong increase in the interest rate is unable to stop the inflationary spiral. And what to do in such a situation is completely unclear.
Nevertheless, the scale of the fall of the pound is so huge that the market simply needs at least some correction. At least local. In theory, it should have happened yesterday, but talk of a 1.00% increase in the interest rate prevented it from happening. Even macroeconomic statistics are ignored. Although this very statistic did not favor the growth of the British currency. The growth rate of industrial production in the UK remained unchanged, although it should have accelerated from 0.7% to 1.2%.
Industrial production (UK):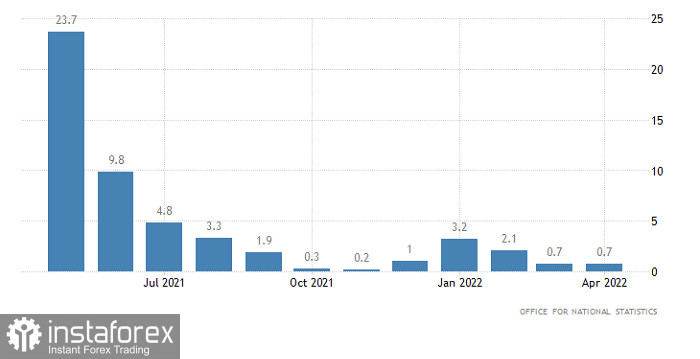 Now, such talk has faded into the background, and basically, everyone predicts an increase of 0.75%. Which, in theory, should reduce the tension somewhat and allow the pound to make a local correction. To some extent, such attempts are visible, and the British currency shows a slight increase. At the same time completely ignoring macroeconomic statistics. After all, the unemployment rate in the UK rose from 3.7% to 3.8%. Whereas, according to forecasts, it should have remained unchanged.
Unemployment rate (UK):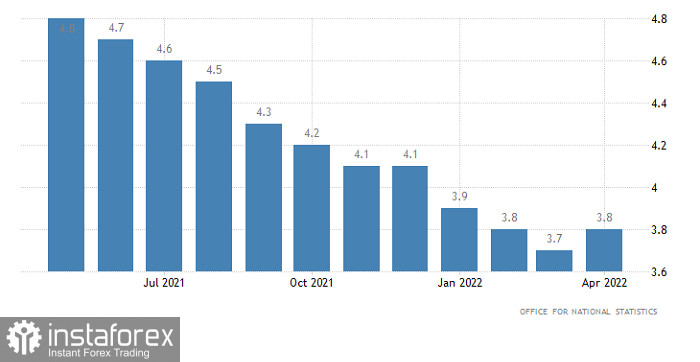 The situation for the euro is even simpler since no macroeconomic statistics are published in Europe in principle.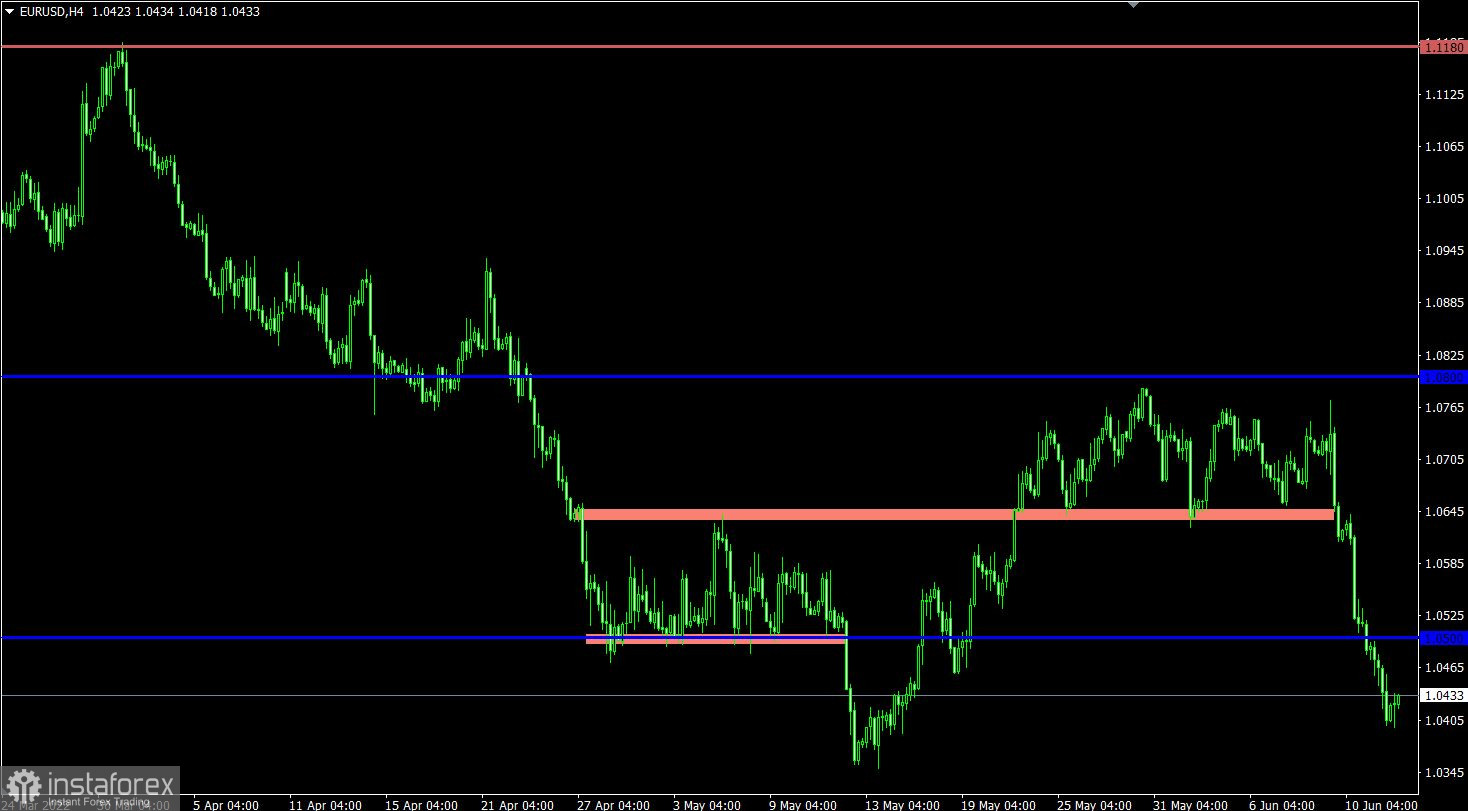 The EURUSD currency pair has lost more than 350 points in value in just a few trading days. This is a very strong price change in a short period of time, which led to a local oversold of the euro. As a result, a stagnation occurred in the market, which allows the formation of a technical pullback.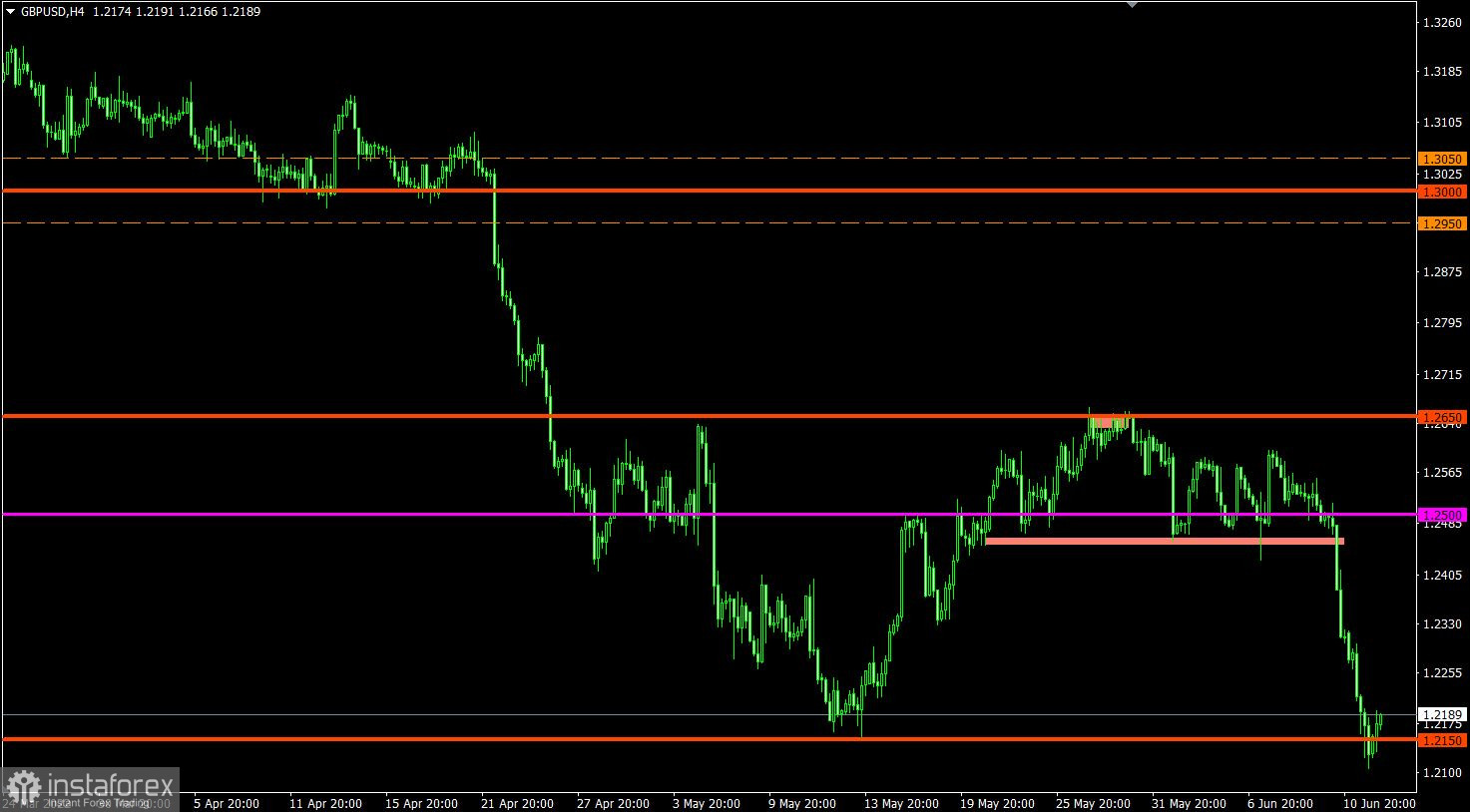 The GBPUSD currency pair fell even more than the euro, 400 points of inertial progress with the update of the local bottom of the medium-term trend. Currently, there is a technical pullback, which is confirmed by an oversold signal of the pound.