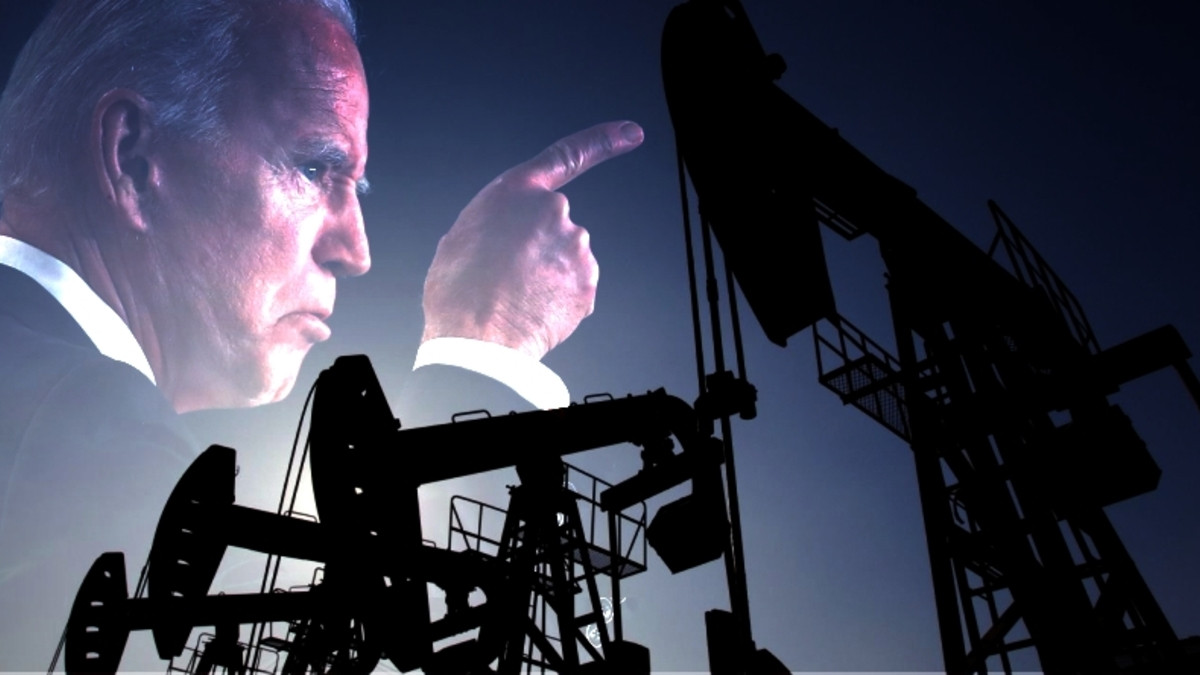 Oil is getting cheaper during Wednesday's trading due to reports from US President Joe Biden about an increase in gasoline production in the country. August Brent futures on the London ICE Futures exchange were down 1.03% this afternoon. At the time of preparation of the material, the benchmark oil was trading at $119.96. July WTI futures on the electronic session of the New York Mercantile Exchange fell by 1.13% to $117.59 per barrel. Towards the end of the trading day, WTI quotes were at $117.25. Recall that the price of Brent oil also fell, namely by 0.9%, while WTI futures decreased by 1.7%.
One of the largest international information and news agencies, the Associated Press, reported to American oil refiners that Biden called on firms to cooperate with the government to overcome the fuel crisis in the country, due to which gasoline prices reached the level of $5 per gallon (or 3.7 liters). The agency in its message referred to a draft version of Biden's letter, which said: "During the war, it is unacceptable to transfer the high profit margin of oil refining companies directly to American families. Companies should take urgent measures to increase the supply of gasoline, diesel fuel and other refined products."
According to the American Automobile Association (AAA), the average price of gasoline in the United States today is $5.014 per gallon, that is 54 cents higher than a month ago, and $1.94 more than a year earlier.
In addition, the US Department of Energy released data from a weekly report, according to which commercial oil reserves in the United States increased by 1,956,000 barrels last week, to 418.714 million barrels. Gasoline inventories decreased by 710,000 barrels and amounted to 217.474 million barrels as a result. At the same time, commercial distillate reserves rose by 725,000 barrels, to the level of 109.709 million barrels. The data on reserves surprised experts who expected a decrease in oil reserves by 2,200,000 barrels.
At this time, Russia, despite a noticeable decrease in oil production in April (by 930,000 barrels per day), significantly increased volumes in May (by 130,000 barrels per day, up to 10.55 million barrels per day). Thus, Russia continues to be one of the leading oil producers in the world.
The International Energy Agency (IEA) in its report recognized that the Russian Federation, despite sanctions restrictions, continues to maintain the third place in the world among the leaders of production (after the United States and Saudi Arabia).
A significant part of Russian oil production has undoubtedly suffered from sanctions and embargoes, but the export of Russian raw materials to world markets has been redirected from traditional buyers, that is, Western European countries adhering to anti-Russian sanctions, to new applicants.
At the same time, it is expected that the United States and Saudi Arabia will demonstrate a record high volume of raw materials production this year and next year, which ultimately promises to increase their gap with Russia.
Canada and Brazil also announced that they intend to achieve their highest level of oil production in history, and within the next two years.