The gold market is holding firm in relatively neutral territory, trading in a narrow range between $1,800 to $1,850 an ounce.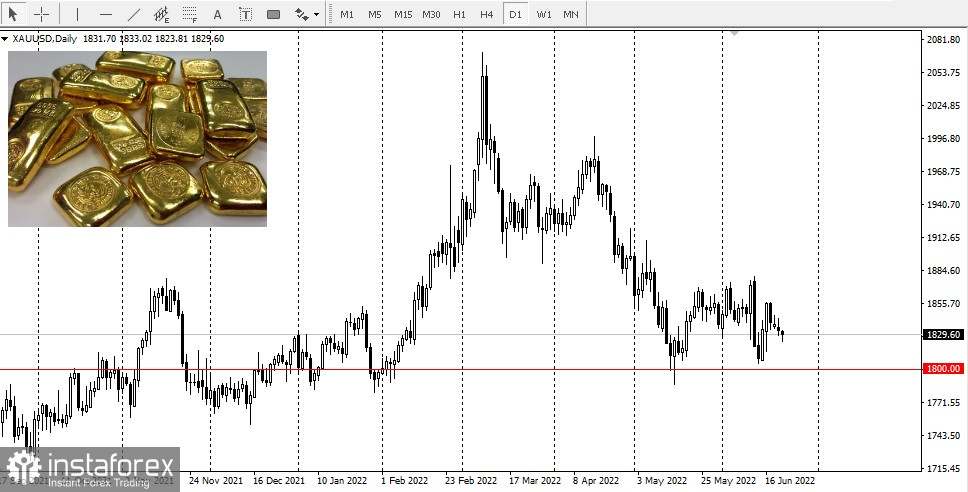 However, some commodity analysts are optimistic that gold could see renewed investors' interest as sentiment in financial markets rapidly deteriorates.Specifically, some analysts see gold finding new safe-haven demand as investors flee the cryptocurrency market.
In 2021, Bitcoin's rally to a record high of $68,000 an ounce took away some of gold's luster. At that time, some analysts said the Bitcoin's rally lowered the market value of gold by as much as $200. Many investors saw Bitcoin and other digital currencies as a better store of value than gold. However, sentiment is quickly shifting as Bitcoin dropped below $18,000 a token: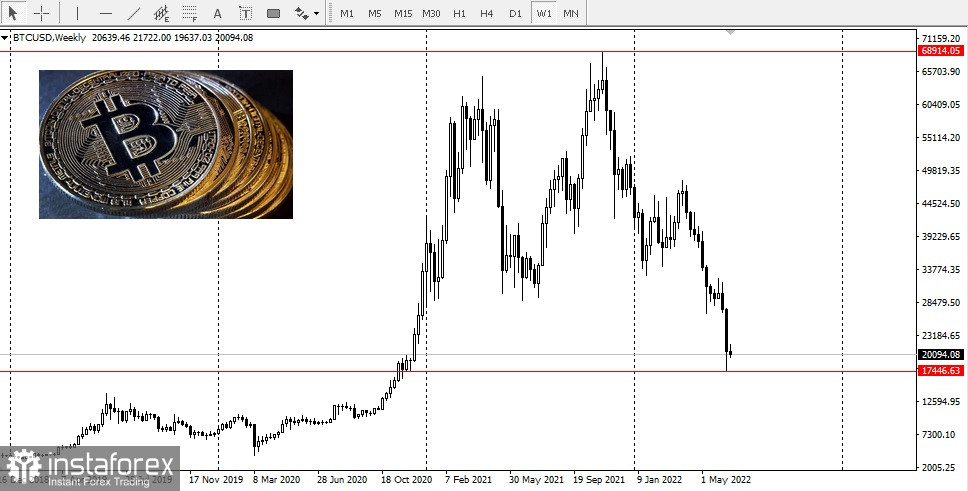 and Ethereum fell below $900: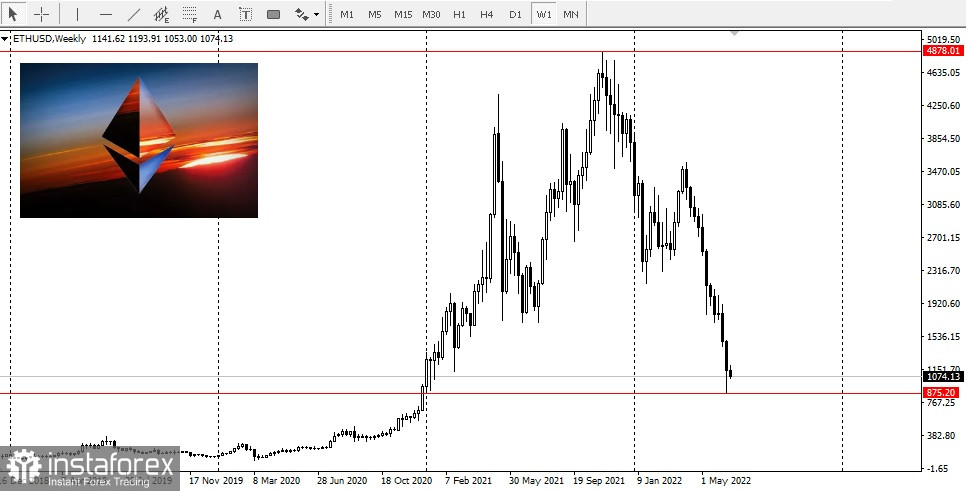 Many analysts note that cryptocurrencies have fallen in line with risk assets like stocks as the Federal Reserve continues to aggressively tighten its monetary policy to ease high inflationary pressures.
Rising interest rates coupled with the plan to reduce the balance sheet have reduced the amount of liquidity in the market affecting riskier assets. Bitcoin is down more than 70% from its 2021 historical highs. The digital currency has fallen more than 50% since the start of 2022, even as prices rebounded from Saturday's multi-year low.Few financial assets are doing well in the current environment. So far this year, the S&P 500 is in solid bear market territory, down 23%: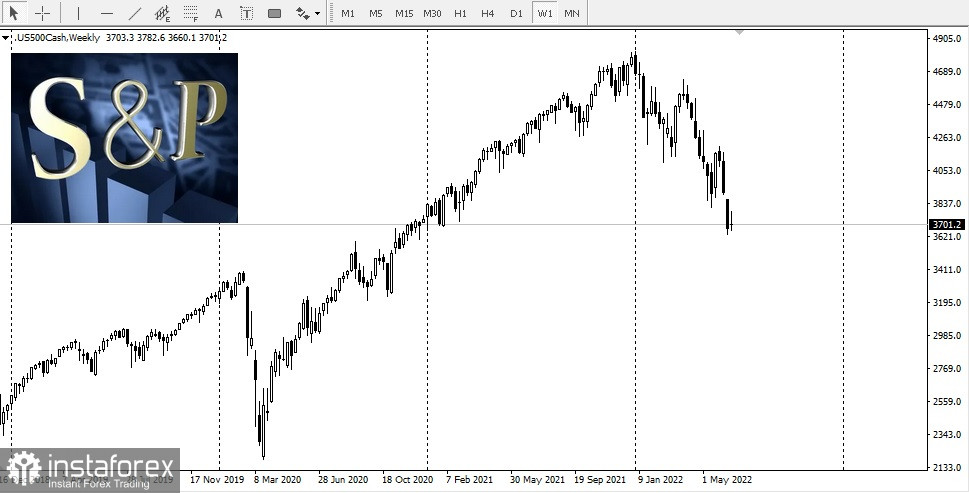 Even traditional safe-haven US bonds are on the year.
Robert Minter, Director of ETF investment strategy at abrdn, believes that in the current environment, as interest rates and inflation rise, investors should look to have solid assets in their portfolios. While gold should always be part of a balanced portfolio, Minter also likes base metals as they are even a better hedge against inflation.George Milling-Stanley, Chief Gold Market Strategist at State Street Global Advisors, said Bitcoin sell-off proved it was just another risk asset.