Yesterday, the aussie fell by 73 points. With the lower shadow, the price almost touched the embedded line of the descending price channel, a corrective rebound took place from it. The signal line of the Marlin Oscillator has worked out the lower limit of its own channel and also turned into a correction.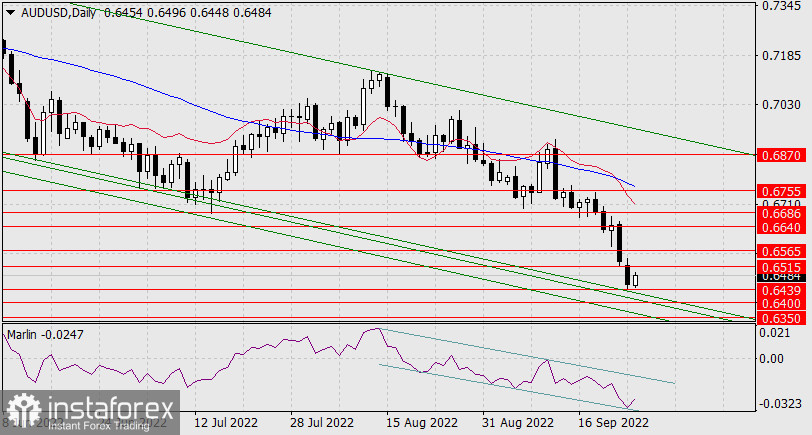 The resistance is the target level of 0.6515. Correction, upon the reversal of the oscillator, can be stretched over time, for several days. Upon completion of the local growth, we expect a continuation of the decline to the lower levels of the price channel: 0.6400, 0.6350.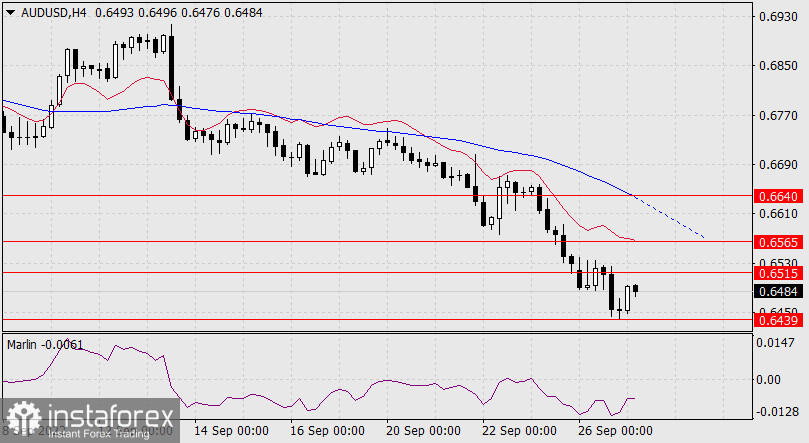 The Marlin Oscillator went either into a reversal or into a consolidation on the four-hour chart. The price is also in a neutral state between the levels of 0.6439 and 0.6515. It's time for the market to cool down after the hyped events yesterday and Friday.