Markets tried to recover from the recent sharp sell-offs, but failed. And after a highly volatile trading session, European and US stock indices ended with mixed dynamics. The main reason is the confidence of investors that not only the Fed, but also a number of other world central banks will aggressively raise interest rates, trying to tame galloping inflation.
In fact, Bank of England Member Huw Pill and Fed members Neel Kashkari and James Bullard spoke about the need to fight high inflation by any means because high prices continue to put pressure on national economies. This indicates that the two central banks are not putting their utmost priority on economic growth, but on curbing inflation. That is why it will not be surprising if interest rates continue to increase in the foreseeable future, which will cause further sell-offs in stock markets and rise in dollar.
The upcoming inflation data in the Euro area will also stir up the markets again, especially if there is a slight slowdown in growth or an increase. It will lead to a new wave of sales in euro in the forex market.
Forecasts for today: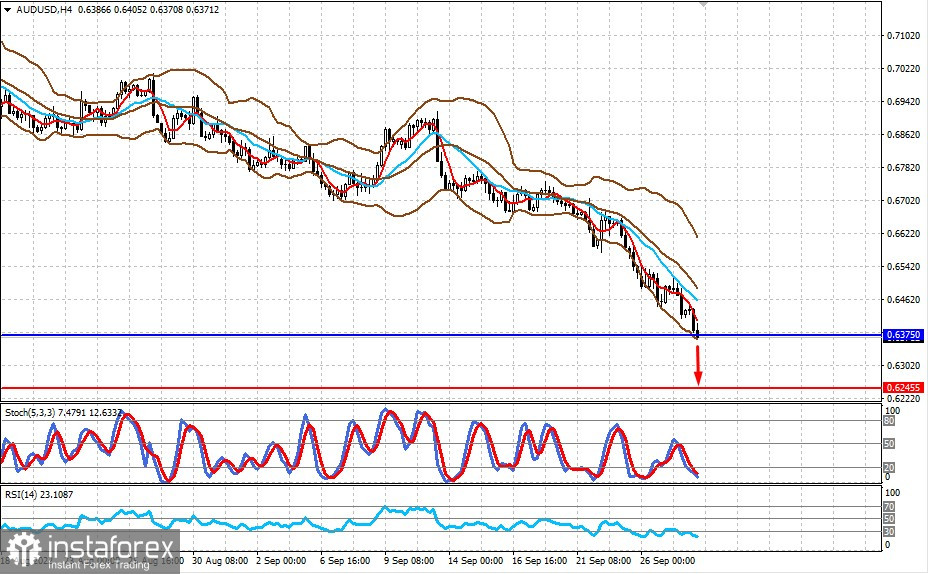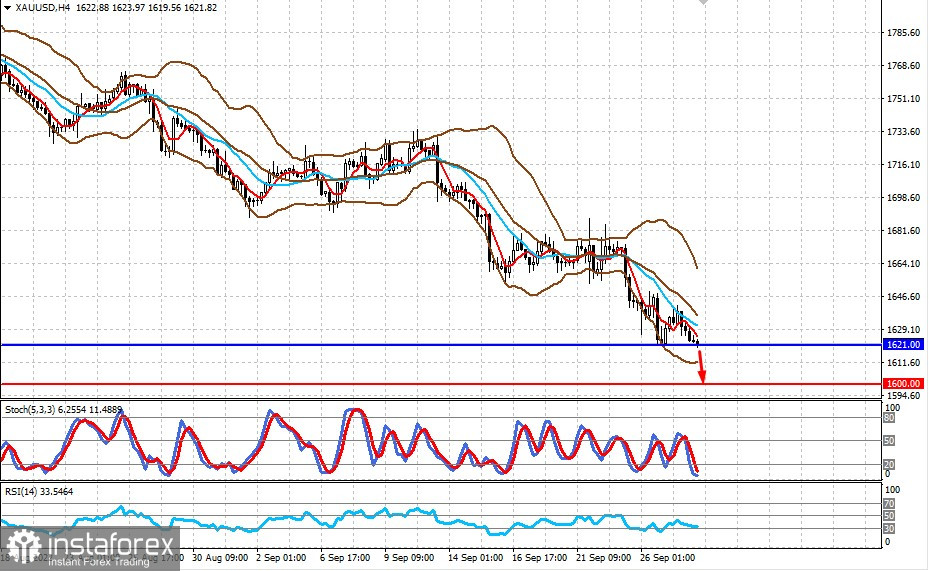 AUD/USD
The pair is currently trading at 0.6375. A consolidation below may lead to a further decline to 0.6245.
XAU/USD
Gold is testing the level of 1621.00. A drop below it could cause a price drop to 1600.00.